Monsanto guilty of chemical poisoning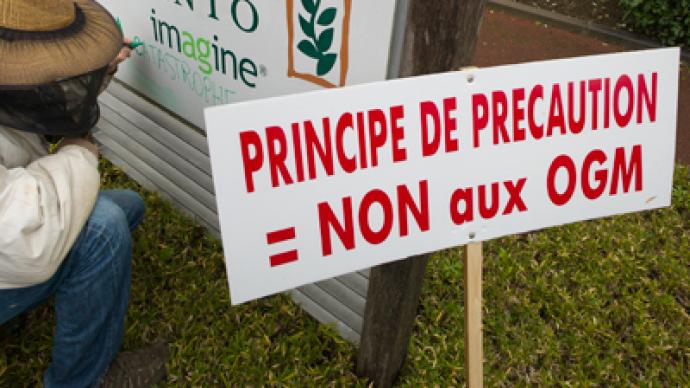 A French court ruled that a controversial US biotech company Monsanto is guilty of unintentional chemical poisoning of a French farmer. The verdict sets a French precedent for pesticide-poisoning and more cases are expected to follow.
Grain farmer Paul Francois, says he suffered a number of neurological problems, including memory loss, stammering and headaches, after inhaling Monsanto's Lasso weed killer in 2004. He blamed the company for failing to provide adequate warning labels on its products."I am alive today, but part of the farming population is going to be sacrificed and is going to die because of this," Reuters quoted Francois as saying. The present case is not the first of its kind. All previous health claims have reportedly failed because of the difficulties with proving the links between health issues and exposure to pesticides and other chemicals. Francois's claims appeared to be easier to substantiate because he could describe a particular incident – the inhaling of a particular pesticide while cleaning the tank of his crop sprayer. The man was only able to obtain his work invalidity status after a court appeal.The court in Lyon has now ordered experts to establish the sum of damages. Monsanto's lawyers have not commented since the court's ruling.French authorities claim that they are getting around 200 pesticides-related alerts per year. As few as 47 cases have been officially recognized in the past decade.Paul Francois's case dates back to when EU countries actively used crop-protection chemicals. Many have now been banned, and the European Union is targeting a further reduction in pesticide use. Monsanto's Lasso is now considered dangerous in many EU countries. In France, it was withdrawn in 2007.France's health and environment safety agency ANSES is reportedly conducting a study on farming-related health issues. The results are expected next year.The Monsanto company is a multinational agricultural biotechnology corporation which is particularly famous for its genetically modified products and herbicides. It is also notable for its involvement in high-profile lawsuits, where fines and damages have run into the hundreds of millions of dollars. Most of them were related to health damage caused by Monsanto's products.
You can share this story on social media: