Don't watch porn, 'make real friends' instead, Russian media watchdog tells female activist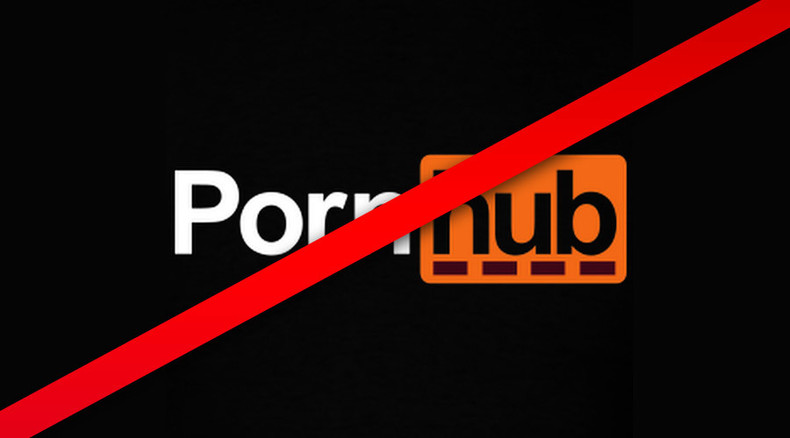 Russia's media watchdog has given fans of adult movies a handy tip on how to survive after Russia banned Pornhub and 10 other websites on the grounds they are harmful to children. "Go and make friends in real life instead of watching X-rated films," it said.
When activist Olga Borisova took to her Twitter account to ask the watchdog, Roskomnadzor, for an alternative to Pornhub, she probably didn't expect to get such a direct answer.
READ MORE: 'Porn is not real life': Danish schools should show blue movies to students, professor says
Taken aback by the advice to make friends in real life, Borisova wondered whether there was anyone "beautiful and decent" at Roskomnadzor.
"Sure," the communications watchdog replied in all seriousness.
@mrrborisova Уважаемая Лёля, в качестве альтернативы можно познакомиться с кем-нибудь в реальной жизни.

— Роскомнадзор (@roscomnadzor) 8 сентября 2015
The ban on one of the world's most-used porn sites follows a ruling from a Krasnodar court that PornHub, along with another 10 websites, violates laws that protect children from "harmful information." While the specific content that triggered the ban remains unclear, a September 7 statement by Roskomnadzor cited offenses contained in Article 242 of Russia's Criminal Code. This covers "illegal production, distribution and demonstration of pornographic materials or objects." Using the internet to carry out these acts is an aggravating circumstance, Roskomnadzor stated, adding that there's a penalty of up to six years in prison in this case.
On Thursday, Russia banned the Yahoo! Screen video streaming service, after numerous formal requests from Roskomnadzor demanding the removal of an Islamic State (formerly ISIS/ISIL) propaganda video were ignored.
READ MORE: Russian watchdog cancels Wikipedia ban over cannabis entry
Roskomnadzor caused a furor last month when it briefly banned the Russian-language version of Wikipedia over an entry about cannabis that a court earlier ruled contained illegal information. The prospect to have Wikipedia blocked provoked a stir among Russian social media users and activists, with people looking for ways to get around the ban. The ban was lifted just a few hours later, and the state watchdog said the Wikipedia article in question had been edited to comply with regulations.
In mid-August, Roskomnadzor warned that news story-sharing site Reddit may also be blocked by some Internet providers in the country over a thread about "growing drug-containing plants."