Russian watchdog cancels Wikipedia ban over cannabis entry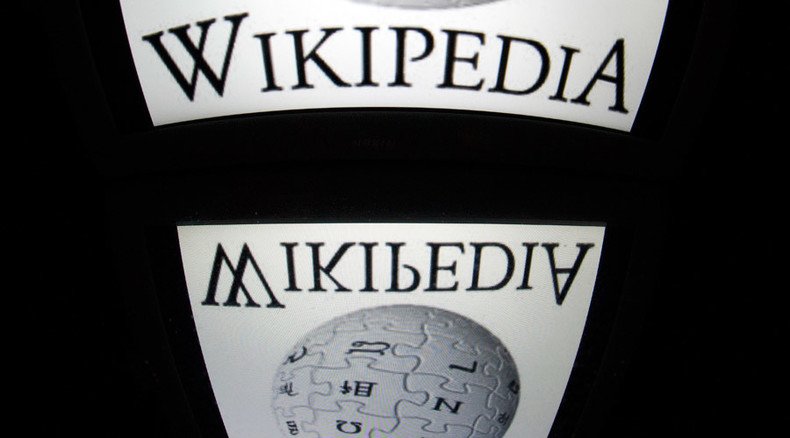 Just hours after it was enforced, the communications watchdog Roskomnadzor has cancelled its ban on the Russian-language version of Wikipedia over an entry about hashish that a court earlier ruled contained illegal information.
Following a request by Roskomnadzor watchdog agency, some of Russia's internet service providers blocked the access to the free encyclopedia. The initial intention was to only block the controversial article, but Wikipedia warned that since it uses the HTTPS protocol, a single page cannot be blocked, which means the whole encyclopedia would be inaccessible. Roskomnadzor decided to go ahead with the ban anyway.
READ MORE: Wikipedia page containing drug info to be blocked, could take down whole site in Russia
However, the ban was lifted on Tuesday morning, just hours after it came into effect. The watchdog said the article in question had been edited to comply with the regulations.
The prospect to have Wikipedia blocked in the whole country caused a stir in the Russian segment of social media, with people sharing ways to bypass the ban. In the meantime, the traffic to Wikipedia's articles on various types of drugs has skyrocketed. For instance, over 100,000 people have recently studied the page under question, the article on "charas."
Over 10,000 people decided to have a look at an English-language article on it, compared with a more typical viewership of 100, and last Sunday Ukrainians got inspired by the recent developments to create a page about this form of cannabis on their native language Wikipedia.
Roskomnadzor threatened to blacklist the article last week, saying it provided a drug-making recipe and has to be taken down. In June a southwest Russian court in Astrakhan Region prohibited the dissemination of information relating to methods of preparing narcotic-containing substances. But Wikimedia RU (the group that runs the Russian version of Wikipedia) decided not to remove the article on a cannabis resin, known as charas, arguing that it didn't contain any illegal information.
"If [Roskomnadzor] went through the page before blacklisting it, they would have seen that it only mentions definitions of the word. It's written there that 'charas' is one of dark grapes varieties; an island in [the Russian region of] Yakutia; and yes, it's a narcotic substance. But it's also a 2004 Indian film, etc. There's been no information on the site worth blocking Wikipedia for whatsoever," Stanislav Kozlovsky, the executive director of Wikimedia Russia told Kommersant daily on Tuesday.
You can share this story on social media: