Russia has always supplied equipment to Syria to help fight terrorism - Foreign Ministry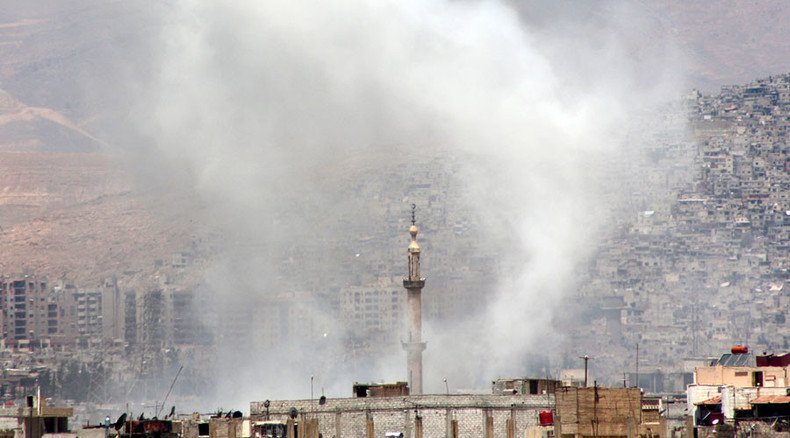 Moscow has always supplied equipment to Damascus to help battle terrorists, Foreign Ministry spokesperson Maria Zakharova said, adding that Moscow will continue to support the Syrian authorities.
"We have always supplied equipment to them for their struggle against terrorists," Zakharova told New York Times, "We are supporting them, we were supporting them and we will be supporting them" in that fight.
READ MORE: Putin: People flee from Syria because of ISIS, not Assad regime
According to Zakharova, Russia's proposal to resolve the conflict in war-torn Syria is "to gather all the efforts together — all the international players, all Syria's neighbors, all members of the opposition coalition, all of those who are involved."
However, the problem is that Western countries can't show "one example of how they would manage the Syria story right after."
"What is the West planning to do right after? Do they have a magic wand that will transform Syria from civil war to economic prosperity?"
Syria's Information Minister Omran al-Zoubi denied reports that Russian servicemen are fighting alongside with Syrian government forces against Islamists.
"There are no Russian forces and there is no Russian military action on Syrian territory neither by land, by sea or by air," Zoubi told Lebanese Al-Manar TV on Tuesday.
He said reports about alleged Russian military in Syria were "concocted in Western intelligence circles."
"All of this is to insinuate the Syrian state is weak and that the Syrian military has weakened to the point of resorting to the aid of friends in a direct manner."
LISTEN MORE:
Russia doesn't 'appoint or dismiss foreign presidents'
Moscow is not involved in "social engineering" and it doesn't try to "appoint or dismiss presidents" in other countries, including Syria, Zakharova said.
"We do not engage in social engineering. We do not appoint or dismiss foreign presidents ourselves, or in collusion with anyone else. This applies to Syria and other countries in the region, whose people, I'm convinced, must determine their destiny themselves."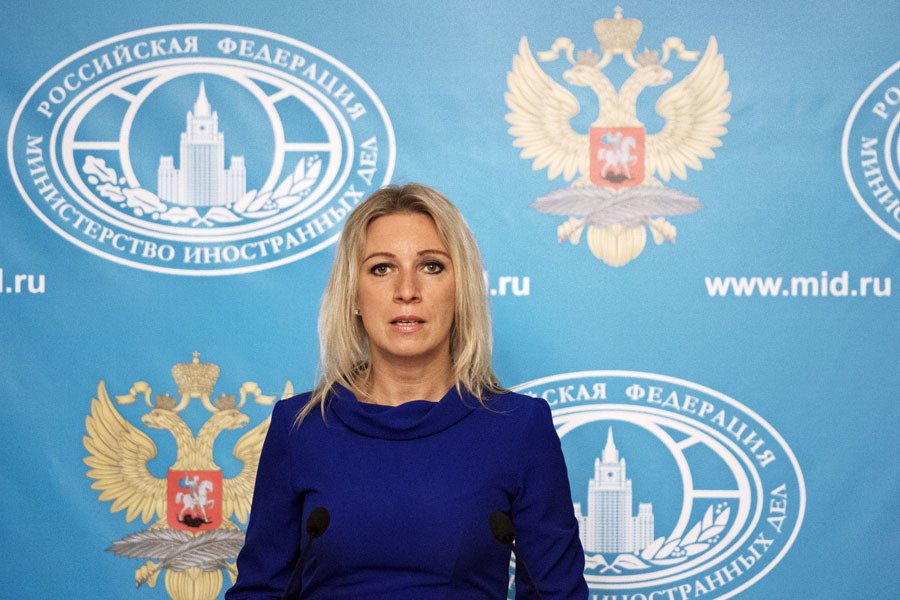 Some western countries "have recently demonstrated a complete loss of the ability to learn from their mistakes," she said.
"Heavy-handed intervention in Middle Eastern affairs has led to an area of instability, forming right in Europe's backyard."
Zakharova pointed to the many thousands of refugees flooding into Europe from countries such as Syria, Libya, Iraq, Yemen, and Afghanistan. These people were "subjected to experiments in the spirit of social engineering," she said.
Deporting Russian journos from Moldova doesn't 'develop constructive relations with Russia'
Restrictive actions by the Moldovan authorities against Russian journalists during anti-government protests in the Moldovan capital of Chisinau don't help to develop relations between the two countries, believes Zakharova.
READ MORE: Entry denied: Moldova turns away Russian reporters, seizes camera drone
"We have taken note of the restrictive actions taken by the Moldovan authorities against Russian journalists amidst the unprecedented protest actions in Chisinau. This looks like an intention to prevent an objective coverage of these public actions."
She was referring to an incident Monday when Aleksey Amelyushkin, a producer from RT's Ruptly agency, had his filming equipment seized and was deported from Moldova. Amelyushkin was stopped and questioned, first by border control officers, and then by representatives of the Moldovan prosecutor's office.
READ MORE: 'Today everything changes': Huge protest in Moldova demands new government, president, constitution
A film crew from the LifeNews TV channel was also denied entry to Moldova on the same day. The reporters spent nine hours in the transit area at the Chisinau airport, the channel said.
"We would like to point out that these actions run counter to the desire declared by the Moldovan authorities to develop constructive relations with Russia. They also run counter to the universally recognized right to the freedom of information," Zakharova said.
You can share this story on social media: