Entry denied: Moldova turns away Russian reporters, seizes camera drone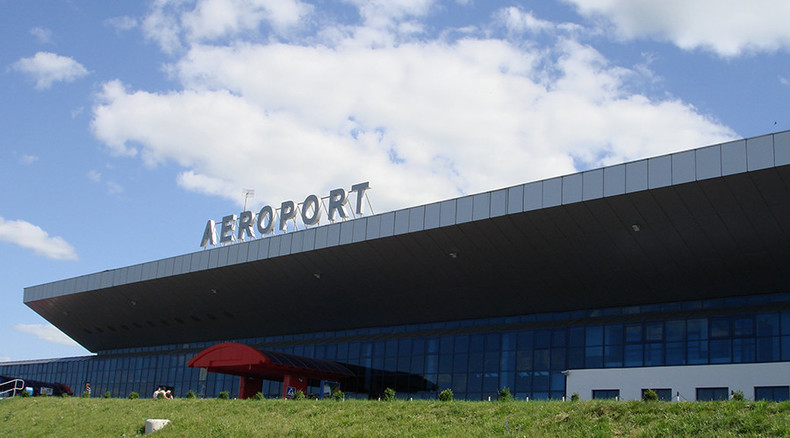 A producer from RT's Ruptly agency had his filming equipment seized and was deported from Moldova on Monday. The journalist had arrived to cover anti-government protests in the Moldovan capital of Chisinau.
When Ruptly's Aleksey Amelyushkin arrived in Chisinau on Monday, he was stopped and questioned, first by border control officers, and then by representatives of the Moldovan prosecutor's office. A drone that was to be used for filming was seized from the journalist, and no official documents concerning either the journalist's deportation or the seizure of his equipment were provided to him.
READ MORE: Drone's eye view of massive protest in Moldavian capital

Amelyushkin was told "everything would be sent on separate flights," he said, adding that "nothing foreshadowed [deportation], everyone was friendly and even making jokes."

A number of other journalists from Russia, including a news crew from the LifeNews channel, were also denied entry to Moldova on the same day. LifeNews' reporters spent nine hours in the transit area of Chisinau airport, the channel said, adding that their journalists' passports had been confiscated. Failure to provide documents for filming equipment was listed among the reasons for the checks.
Up to 100,000 people took to the streets of Chisinau during the weekend for anti-government protests, becoming the largest demonstration in Moldova since it seceded from the Soviet Union. After the march, tents were set up outside the government building by the opposition, with protesters vowing to stay there until the government resigns.
The Moldovan government has officially charted a course favoring integration with Europe, and the EU has welcomed the appointment of current Prime Minister Valeriu Strelet. However, Europe froze its financial aid to Moldova this summer following a financial scam in which more than one billion dollars was stolen from the country's banks. Urging the government to enact "decisive" reforms to fight corruption, the EU said it would not renew its financial aid before a memorandum is signed with the International Monetary Fund (IMF).
An IMF mission to Chisinau had been planned for this month, but the visit may now be postponed due to the protests, PM Strelet warned on Monday. The ongoing demonstrations could have a bad effect on both Moldova's political situation and Moldovan society as a whole, he said.