International military music bands wow audiences on Red Square (VIDEO, PHOTOS)
Moscow's Red Square turned into an arena for military bands and orchestras from all around the globe, as the annual Spasskaya Tower military tattoo opened in the heart of the Russian capital on Saturday.
Musical military maneuvers are taking place by the Kremlin walls, with the festival's opening night coinciding with celebrations of Moscow's 868th anniversary this weekend.
Dozens of the best international army bands, folk groups and honor guard units of state heads take part in the annual event, happening for the eighth time.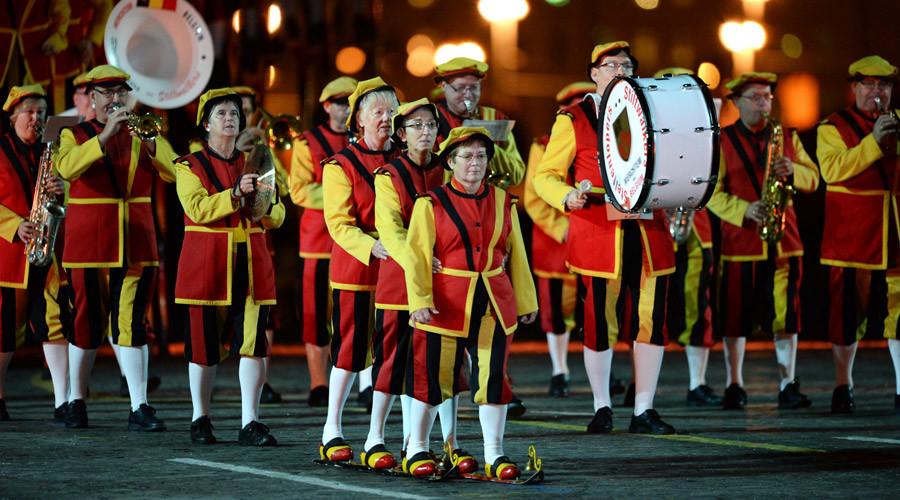 This year, a joint band of all the festival's participants – around 1,500 musicians – will appear on Red Square at the end of each performance day, organizers of the Spasskaya Tower promised. The final chords will take place to the accompaniment of fireworks and a light show, projected onto the historic St. Basil's Cathedral.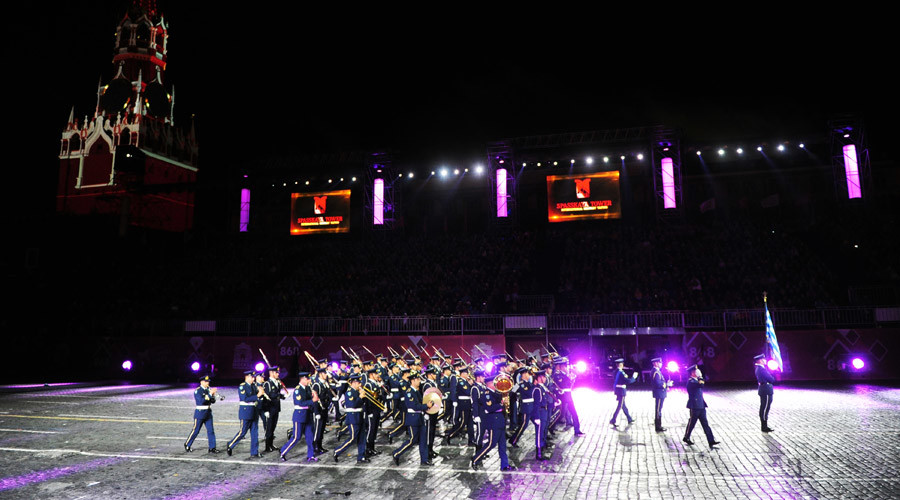 The annual tattoo will last until September 13, with a total of 14 countries, including China, Greece, Japan, Spain and the UK, set to display their military music skills.