'Refugees welcome': Real Madrid latest club to help refugees with €1 million donation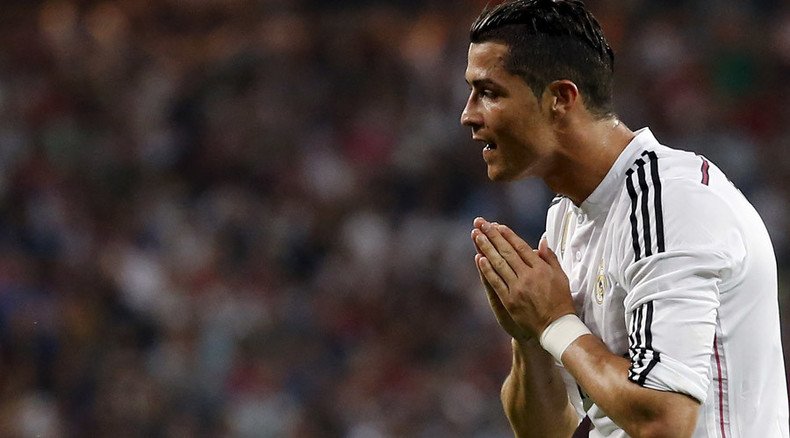 The world's richest football club, Real Madrid, has pledged €1 million ($1.1 million) to help settle refugees that are streaming into Spain. The La Liga giant is picking up a campaign started by leading German clubs in recent months.
"Faithful to its commitment to charity, the club has taken this decision with the aim of supporting men, women and children who have been forced to leave their homes in order to flee from war and death," said a statement on the Real Madrid website.
The club said its president, Florentino Perez personally spoke with prime minister Mariano Rajoy about possible means of offering help. As well as money, the club, which owns teams in several sports, will initiate charity programs, and may offer its facilities to the new arrivals.
"No one at the national team is indifferent to Europe's refugee crisis. All our thoughts are with those people," tweeted Real's marque Portuguese player Cristiano Ronaldo, as his national team bowed their heads in commemoration of those who died on their journey to Europe.
With Germany being the expected destination for over 800,000 asylum seekers this year, its best club, Bayern Munich has led the way.
READ MORE: Bayern Munich to provide refugee children with food, German lessons, football equipment
Earlier this week, the German champions said they would raise €1 million ($1.1 million) from a charity match, and would also set up a camp for refugees, providing accommodation, food, German lessons and football equipment. Refugee children will accompany the superstar players as mascots, as they head out of the tunnel during next week's clash with Augsburg.
With revenues of over €500 million ($557 million) a year, both clubs will easily recoup what is a trivial expense in goodwill, but less wealthy competitors have had to be more creative.
Many German clubs have made giant "Refugees Welcome" signs, and displayed them prominently at home fixtures.
Last month, Borussia Dortmund also allocated 220 tickets to refugees for a mid-week fixture against Danish club Odd, which they won 7-2. Similar schemes have also been piloted by FSV Meinz, Fortuna Dusseldorf, and Dynamo Dresden, located in a city where the arrival of newcomers has been particularly controversial.
Leverkusen, Schalke and other Bundesliga stalwarts have also set up their own charity programs, with several offering refugee children a chance to join their prestigious football academies.
Several UK clubs will join the campaign – which has seen the English Premier League relax its stance on potentially political banners in the stadium – on September 12th. Aston Villa are the highest-profile club in the country to confirm they will participate, though with fewer immigrants arriving, and attitudes to asylum seekers much more divisive, it is unclear if the campaign will have the same reach as in Germany.
Arsenal and Everton say they already have links with charities that help refugees, but have not confirmed if they will feature banners.
North of the Scottish border, Glasgow Celtic said it would be donating the proceeds of a charity match to helping refugees.
"None of us can understand the true horrors of this situation but as a club we wanted to show our support for those affected," said Celtic's chief executive, Peter Lawwell.
In total, well over 1 million people, predominantly from the Middle East, Africa and the Balkans are expected to seek asylum in the EU by the end of 2015.
You can share this story on social media: