Refugee exodus: Hundreds march from Budapest to western Europe (PHOTOS, VIDEO)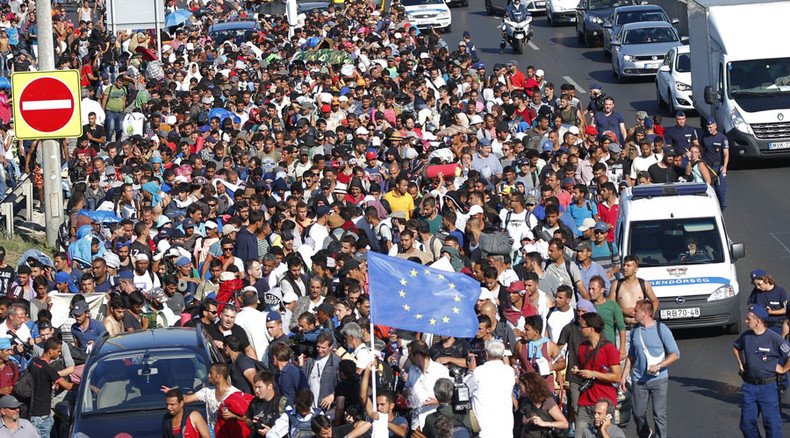 Hundreds of refugees, most of them Syrians, have left the halted trains and overcrowded camps of Budapest behind to set off on a journey of hundreds of kilometers in length along the main highway to Vienna in desperate attempts to reach western Europe.
READ MORE: Hungarian police remove desperate refugee family protesting on rail tracks (VIDEO)
The Hungarian capital saw about 500 migrants break through a police barricade on the main road on their way to Vienna on Friday, Reuters reported. The asylum seekers, many women and children among them, decided to take the 170-kilometer-long journey to Vienna on foot.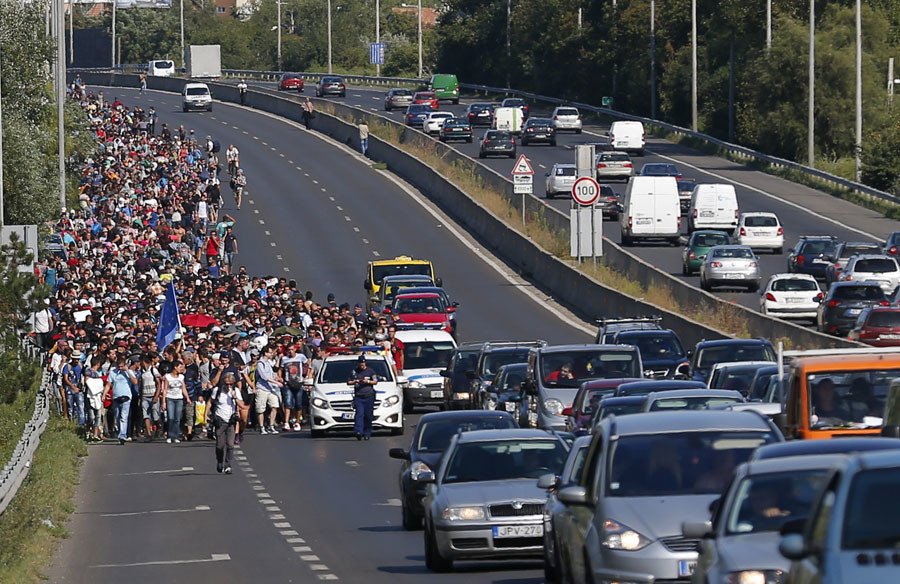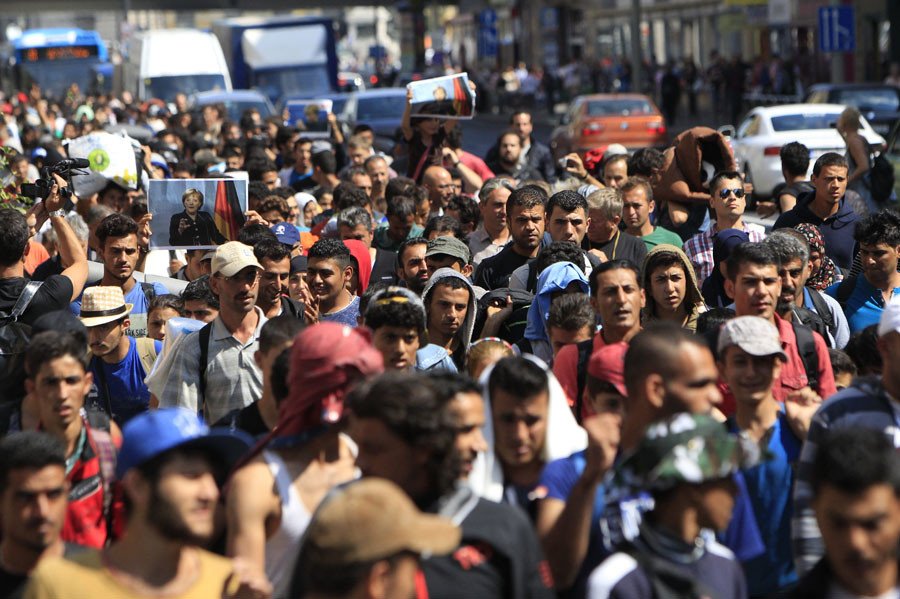 Migrants shouting "Germany, Germany" were led by a one-legged Syrian refugee from the Keleti railway station, where trains heading to western Europe were halted for several days to stop the inflow of asylum seekers. Now, over 1,000 people camp outside the station.
READ MORE: 'Humans, not cattle': Egyptian mogul wants to buy Mediterranean island to house refugees
The police had to halt traffic to chase runaway migrants, who fled a Roszke reception center, located near Hungary's southern border with Serbia, Reuters reported on Friday. They were eventually caught after some scuffles with police, according to officers.
READ MORE: EU's Mogherini 'fed up' with calls to act emotionally amid uproar over drowned refugee kids' photos
Hungary has become the main point of entry to the EU for thousands of refugees, seeking to get to countries like Germany, with over 140,000 people having been recorded passing through the Serbian border since January so far.
You can share this story on social media: