'Humans, not cattle': Egyptian mogul wants to buy Mediterranean island to house refugees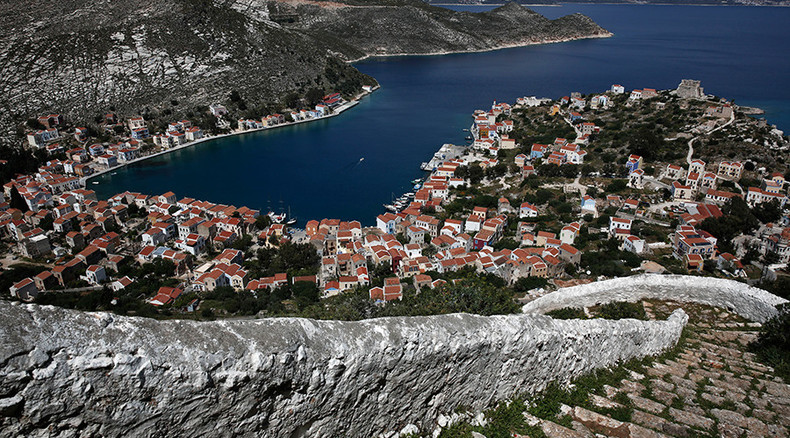 Shocked by the fate and treatment of refugees who risk crossing thousands of miles from war zones to reach the EU, an Egyptian billionaire has put forward an unusual offer: he wants to buy an Italian or Greek island to accommodate the migrants.
"Greece or Italy sell me an island, I'll call its independence and host the migrants and provide jobs for them building their new country," Egyptian television industry billionaire Naguib Sawiris proposed via Twitter.
It is not just empty words: Sawis insists he is ready to make concrete proposals to Rome and Athens.
READ MORE: Bayern Munich to provide refugee children with food, German lessons, football equipment
"You have dozens of islands which are deserted and could accommodate hundreds of thousands of refugees," the billionaire told AFP, calling the idea "feasible." But the man acknowledged potential legal challenges to his project which could include potential jurisdiction and customs regulation problems.
By Sawis' estimates an island could cost between $10 million and $100 million, but before the project turns into a blooming utopia, more investment will be required to build the correct infrastructure to care for those arriving.
There would be "temporary shelters to house the people, then you start employing the people to build housing, schools, universities, hospitals," the potential investor said. "And if things improve, whoever wants to go back (to their homeland) goes back."
Sawis criticized the conditions offered by Italy and Greece to refugees and migrants who have arrived on their shores, saying that on the new island refugees would be treated as "human beings." The Egyptian businessman claimed that "the way they are being treated now, they are being treated like cattle."
The billionaire's proposal comes amid a wide public outcry over the latest deaths of refugees who took the risk of crossing the Mediterranean in order to reach the EU.
READ MORE: EU's Mogherini 'fed up' with calls to act emotionally amid uproar over drowned refugee kids' photos
Shocking photos of drowned children washed ashore in Turkey and Libya are circulating online and making headlines, causing a massive public outcry.
The TV tycoon's idea received generally positive responses on social media, with several people offering their moral and professional support, while others offered their skills and physical labor in getting the project running.
However some people pointed out that it would make more sense to buy an island in Africa, arguing that it would also be cheaper to host people there. Others offered to set up the country-camp after purchasing a portion of the desert in Egypt instead.
Since the beginning of the year, more than 350,000 people have crossed the Mediterranean, hoping to reach Europe after suffering conflicts and poverty in their countries of origin. At least 2,600 have died during their journeys, according to the International Organization for Migration (IOM).
You can share this story on social media: