Cowabunga! French surfer rides waves in high heels & cocktail dress (VIDEO)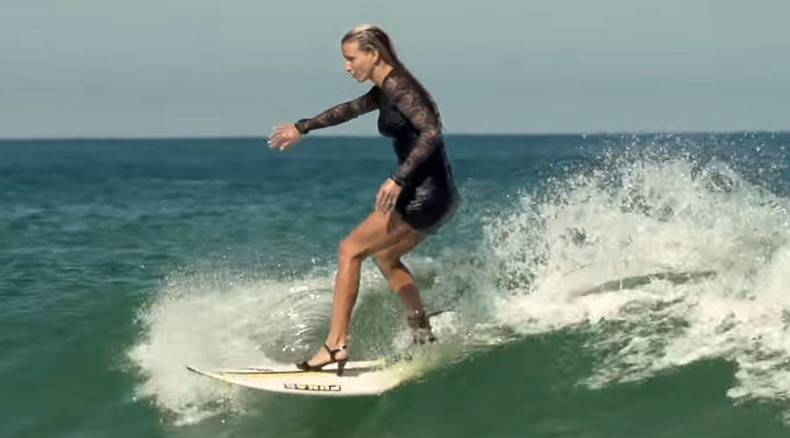 Most women will tell you that merely walking in high heels is a challenge. Professional surfer Maud Le Car doesn't seem to agree, with a new video showing the French beauty riding waves in heels and a little black dress, putting the sexy back into sport.
The video begins with Le Car approaching the beach, turning heads as she carries her board towards the water sporting a lacy black dress and holding a pair of high heels.
Le Car stops at the water's edge, putting on her shoes and fastening her leg rope. She then paddles out to the sea as if it were the most natural thing in the world, gracefully riding the waves like a true champ.
The pro surfer tweeted that the video was made because she "lost a bet," though others have speculated it was filmed as an advertisement for natural mosquito protection brand Para'Kito, her sponsor.
The 23-year-old, born on the island of St. Martin in the French Caribbean, is currently ranked 15th in the world.