'No Russian jets sent to Syria' - military source on 'expeditionary force' report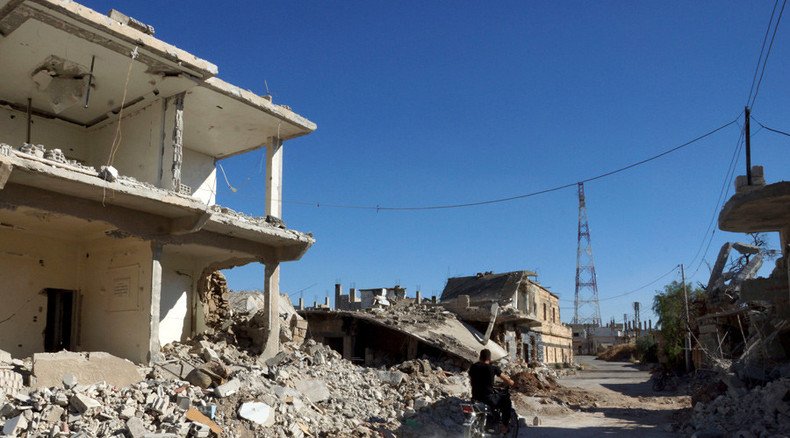 No Russian jets were deployed to Syria in order to launch attacks against Islamic State militants (IS, formerly ISIS, ISIL) and Syrian rebels, a military source told RT, dismissing reports in Israeli media.
"There has been no redeployment of Russian combat aircraft to the Syrian Arab Republic," the source told RT on Tuesday. "The Russian Air Force is at its permanent bases and carrying out normal troop training and combat duty."
On Monday, the Israeli news site Ynet News cited Western diplomats as saying that a Russian "expeditionary force" has arrived in Syria to set up camp at a government airbase near Damascus in order to lead an offensive against IS militants and rebel-aligned targets.
The report added that "thousands of Russian military personnel are set to touch down in Syria, including advisers, instructors, logistics personnel, technical personnel, members of the aerial protection division, and pilots who will operate the aircraft."
The report's author, Alex Fishman, who was contacted by RT, refused to comment on the legitimacy of his source.
"…I am not talking about my sources, sorry," he said. "I'm not publishing something without a legitimate source. I've been working for the last 40 years in the military field. So you can understand that it's a very,very legitimate source."
Moscow has denied plans to station troops in Syria. On August 4, Kremlin spokesman Dmitry Peskov said that the involvement of Russian military in the Syrian conflict "is not on the agenda."
READ MORE: Russia hosts Syrian opposition to promote broad anti-ISIS coalition efforts
Nevertheless, Russia has strongly supported the formation of an anti-IS coalition that would include Syria and other international and regional powers. President Vladimir Putin and his Egyptian counterpart stressed the importance of such a front during their meeting in Moscow on August 26.
Previously, Russian Foreign Minister Sergey Lavrov met with a top Syrian opposition leader in Moscow. Lavrov and the Syrian National Coalition leader Khaled Khoja discussed a potential political settlement in the war-torn country as well as forming a broad coalition to fight the militants. According to Moscow, the coalition against IS would bring together the Syrian and Iraqi armies, the Kurds and those parts of the armed opposition that represent the Syrian people.
The US-led coalition which has been conducting airstrikes on IS targets in Syria since last September has proved incapable of beating the militants. The current number of IS fighters is estimated to have remained unchanged since last August, according to US defense officials.
READ MORE: Putin's initiative to create 'united front' to fight ISIS intrigues US, allies – Lavrov
Moscow has previously stressed that the jihadists are a common enemy of the international community, urging the US to recognize President Bashar Assad's forces as a partner in the fight against IS in Syria. Lavrov has said that, while the US has worked with Assad as a "fully legitimate partner in destroying chemical arms," it refuses to cooperate with him in the fight against terrorism.
LISTEN MORE:
Washington has reiterated its long-standing claim that the current Syrian regime has no legitimacy. The US has also urged the ousting of Assad and his government, which Russia thinks would lead to IS seizing power in Syria.
You can share this story on social media: