No woman, no vote? 'Only 16 female voters' registered for Saudi municipal elections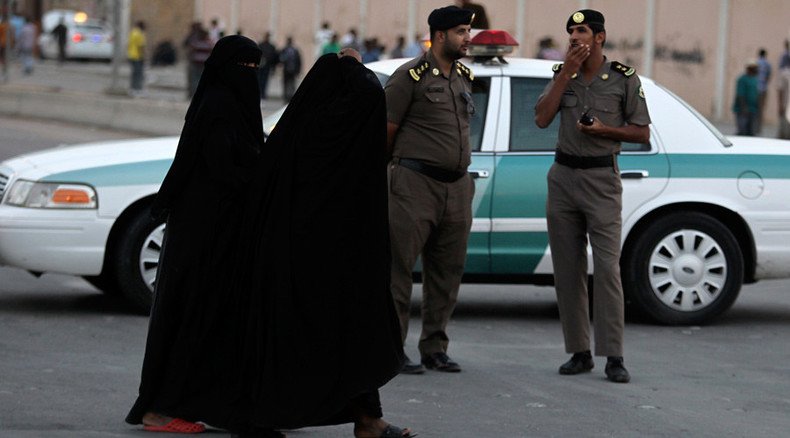 Though Saudi Arabia has ostensibly allowed women to vote in the kingdom's municipal elections in December, so far only 16 women in the country have been registered to vote, according to local media.
The small number of women registering may be due to a lack of awareness about the elections in general, said Shaha Muhammad Asiri, chairperson of the women's election circuit in Al-Darb province, as cited by Saudi Gazette.
The 16 registered female voters come from three areas: Farasan Island, al-Darb, and Dhamad in the Jazan region.
Asiri added that only five female voters have been registered in recent days in her district. From 1,263 polling stations across the country, 424 will be for female voters.
According to Bassma Al Seyofi, co-founder of Baladi Initiative, a grassroots women's political empowerment movement, a dearth of information for women on how to register and vote may be a factor.
"Many of these places are unknown and the addresses are confusing – people do not know what district they are in, let alone the school. There is a lack of awareness, and this has been a major obstacle," she said.
One more problem is that female voters, no matter how old they are, have to be escorted by a male guardian.
"The only women who can vote are women whose male guardians want them to participate and are willing to drive them to the polls," Adam Coogle, a Human Rights Watch researcher for Saudi Arabia told Christian Science Monitor (CSM). "It's a structural problem that exists in all spheres."
Another Saudi woman, identified only as Um Hashem by Christian Science Monitor, said that "there just isn't time or transportation."
"The electoral center is far, and I have to register first for a national ID," she said.
READ MORE: Name shame: 240 Saudis reportedly part with original monikers each month
Voter registration for the elections ends September 14, while candidates must register by September 17.
In 2011, the late king Abdullah granted women the right to vote and run as candidates in elections. "We refuse to marginalize women's role in Saudi society," he said at the time.
Earlier in August, Saudi newspaper Al-Hayat reported that at least 200 women would be registered as candidates. Registration was opened at centers with female-only staff.
"I am very excited to take part in this new experience," said Amal Mohammed, a 35-year-old woman, apparently one of these 16 women registered to vote, told AFP.
READ MORE: Two Saudi women jailed for driving freed from prison
Women's rights in Saudi Arabia, a country of some 30 million people, are limited – compared even to those in neighboring countries. According to the Central Department of Statistics and Information, as of February 2015 women occupy only 13 percent of private and public positions.
"The Ministry of Labor needs to define the right environment for women to work in. This includes setting sexual harassment laws to protect women and ease their fear," Mohammad Al-Khunaizi, a member of the human resources committee at the Shoura Council, told Saudi Gazette.
"There are many reforms that need to be implemented before women are employed in all sectors," he added.
The effective ban on women driving is one more issue that has hit the headlines in recent years. The country has no specific law on the books forbidding women from driving, but does have religious edicts supported by leading clerics. Religious officials in the country say that "licentiousness" would get out of control if women had the freedom to drive.
In December 2014, the Shura Council, an advisory body to the Saudi monarchy, took the rare step of recommending to the country's absolute monarchy that it grant women the right to drive. However, the council recommended that the right should apply only to women over 30 without makeup, and that their driving hours be restricted to 7am to 8pm.
You can share this story on social media: