3 young children near to death rescued from trafficking van in Austria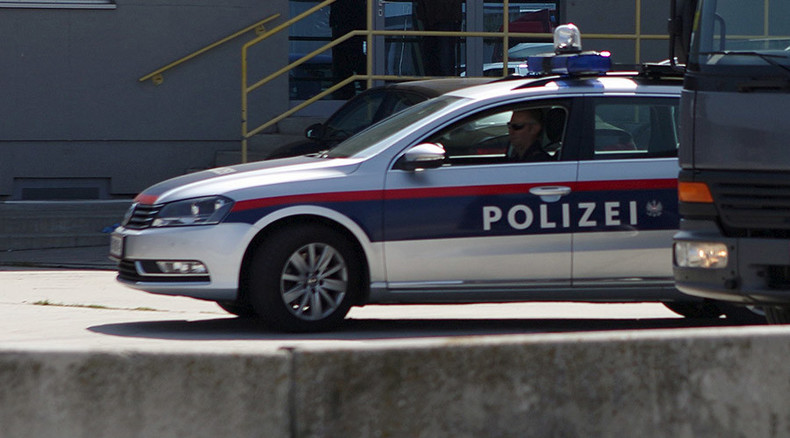 Austrian police rescued three young children from a truck crammed with 26 refugees who were just hours away from death due to dehydration. The country is still in shock after an earlier discovery of 71 refugees dead from thirst in an abandoned truck.
The van transporting refugees from Syria, Afghanistan and Bangladesh was intercepted Friday near the town of St. Peter am Hart, close to the border with Germany. The driver, a 29-year-old Romanian, tried to flee the police, but surrendered after a short chase.
The three children, two girls and a boy, ages five and six, were in critical condition, suffering from severe dehydration. An ambulance took them and their parents to Braunau.
"The emergency doctor told us they would not have made it much longer - two, maybe three hours," said David Furtner, police spokesman for Upper Austria province.
Doctors managed to stabilize the children and their lives are no longer in danger. They said they would not apply for refugee status in Austria and would rather proceed on their way to Germany.
The driver was arrested and taken to prison in the town of Ried im Innkreis for further prosecution. Austrian police said the driver knowingly endangered the lives of the refugees by transporting them in inhuman conditions.
"The driver did not give a damn about the people in the back. We would not transport animals under these conditions on our roads in Austria," said Furtner.
Austria is still coming to grips with the horrific discovery Thursday of an abandoned truck loaded with 71 corpses of refugees. The victims of the traffickers are believed to have been inside for several days before dying. Three people have been arrested in Hungary in connection with the case.
European countries are facing an unprecedented influx of refugees from Africa, the Middle East and Asia, arriving from Turkey and Libya and trying to make a journey to richer countries. The refugees die in their hundreds en route, perishing in extremely tough conditions or drowning when overcrowded boats sink in the Mediterranean.
LISTEN MORE:
This week, one such shipwreck took the lives of some 200 people off Libya's coast, as the ship sank on its way to the Italian island of Lampedusa.
European countries are having a hard time dealing with the refugee crisis, as national governments are reluctant to accept too many of them and are increasingly burdened with the costs of processing the ever-growing influx.
Some countries try to simply block off the refugees. Hungary, which is part of Europe's passport-free Schengen zone, has built a fence along its border with Serbia to contain the influx.
The social pressure from the refugees is also empowering anti-immigration groups in Europe, who see the refugees as a threat to prosperity and identity of Europeans.