11 killed, 219 injured in Saudi Arabia residential complex fire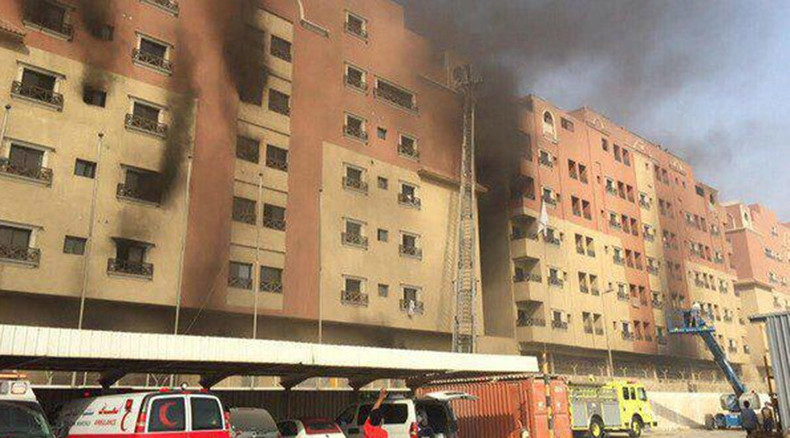 The death toll from a fire in the Radium Residential Complex in Saudi Arabia's Eastern Province has risen to eleven, with more than 200 other people injured in the blaze, Saudi authorities stated.
"The number of those [killed in the fire] rose to seven and the number of injured to 219," Interior Ministry's General Directorate of Civil Defense wrote on Twitter.
The fire broke out Sunday morning in the basement of the building in the city of Khobar.
According to Mohammed Siddique, an engineer, who lives nearby, smoke was rising from the building at the Radium Residential Complex.
"I saw at least 30 ambulances and three helicopters. The smoke was very heavy," he told AP.
Oil giant Saudi Aramco, which owns the complex, said in a statement that emergency response teams are working at the site.
The victims are of various nationalities, said the Interior Ministry's General Directorate of Civil Defense, adding that some of the injured are in critical condition.