Toy-Superman attached to drone patrols skies over London (VIDEO)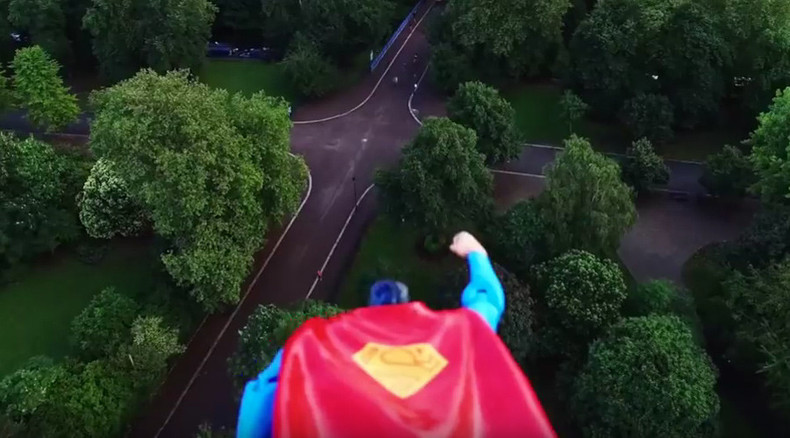 One YouTuber decided to show what a home-made Superman would look like. Quite epic, as it turns out. And the best part is you can pretty much fly him wherever you please.
Barry Craig's method is actually quite ingenious – strap everyone's favorite DC Comics superhero (well, unless you're a Batman fan) to his Phantom 3 drone and fly him over Victoria Park, London.