Family calls for release of Canadian who spent 363 days 'detained & tortured' in UAE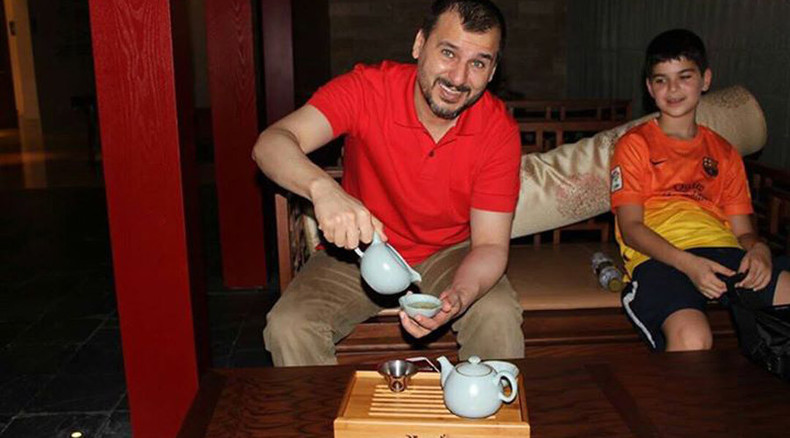 A Canadian man has been detained without charge and allegedly tortured in the United Arab Emirates for nearly a year. Salim Alaradi's wife and five children spent months unaware where he was or why he was arrested, saying he wasn't even allowed a lawyer.
Forty-six-year-old Alaradi and his family were on vacation in the UAE when he was detained by security services all of a sudden. Alaradi migrated to Canada from the UAE with his family in 1998, putting down roots in Vancouver until he decided to go back to his native country in 2007 to run a home appliance business with his brother, the Canadian Press reported.
The Libyan-born man has been behind bars in an Abu Dhabi prison since August 28, 2014. Since then his family has only spoken to him a few times – there were several phone calls and just one visit at the prison during which his wife noticed a burn mark on his hand.

Alaradi was among 10 men of Libyan origin reportedly detained in the Gulf state at the same time overnight last August. His brother Mohamad, who only has Libyan citizenship, was also among them.

"They blindfolded me, tied my hands, and put me in a black car. Then they took us to the secret prison," the Guardian quoted him as saying.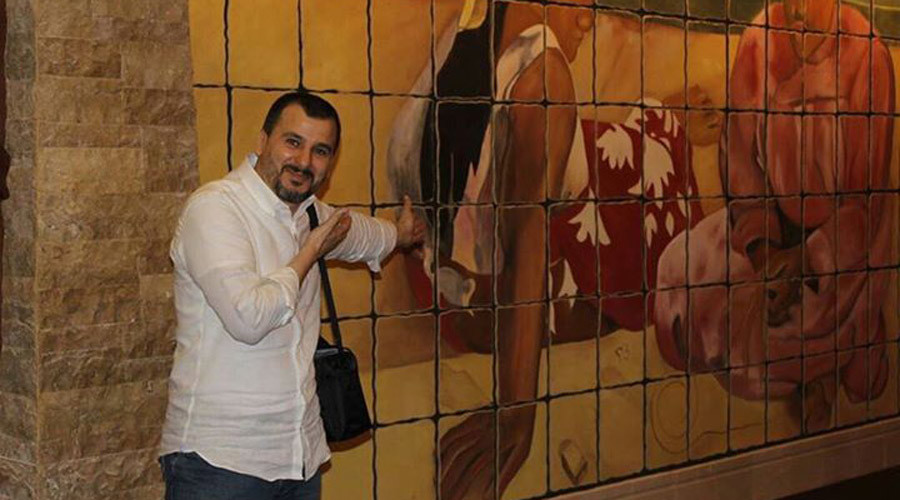 Alaradi's family was led to believe that the fact that another one of Alaradi's brothers was a member of the Muslim Brotherhood in Libya may have been a factor in his detention. Abdul Razak Alaradi was reportedly a member of a party linked to the Muslim Brotherhood.

According to Mohamad, interrogators mostly asked about Libya. Last August Egypt and the UAE, both Washington's allies, were accused of launching airstrikes against Islamist targets in Libya. There were allegations that they carried out the strikes without the US consent, however.

After denying any participation in the Muslim Brotherhood (an Islamist group) torture and beatings followed, Mohamad recalled, saying he was forbidden to sleep for nine days. When he asked them about his rights, Alaradi received a direct reply: "You don't have any rights. You are under our control and nobody in the world can help you."

Alaradi was released after four months of detention and deported from the UAE.

"I don't want to damage the name of the Emirates, or harm its reputation with my words. But I want those responsible, and the rulers, and the good people of the Emirates to face the fact that they have secret prisons where people are tortured," he said.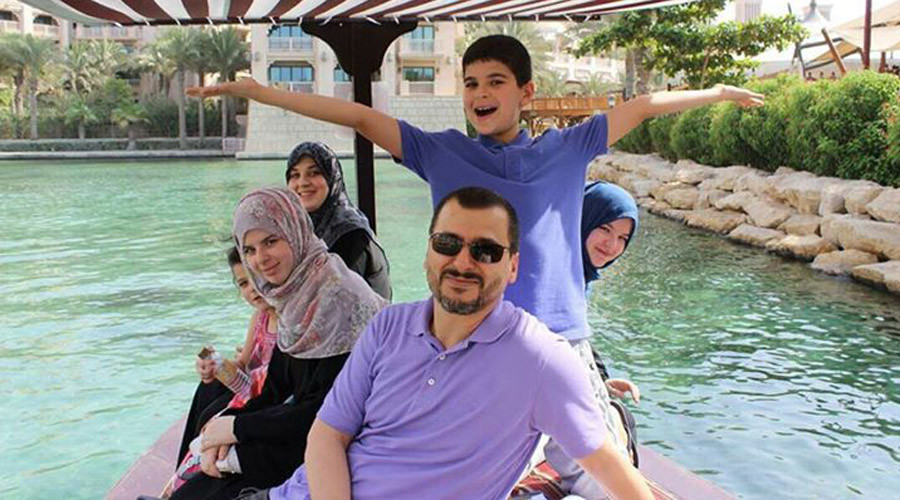 His brother's case caught the attention of human rights groups, including Amnesty International, the International Civil Liberties Monitoring Group and the Libyan Canadian Community Organization, who have called on the Canadian Prime Minister Stephen Harper to intervene and act for Alaradi.

When asked about Alaradi's case, the Canadian Department of Foreign Affairs said that consular services were being provided to a citizen detained in the UAE and that "senior Canadian officials" were in contact with the "appropriate authorities" in that country, the Canadian Press reported.

UAE slammed for 'torture and degrading treatment'

In 2014, Amnesty International slammed the UEA in an 80-page report, calling on the government to "Take effective measures to prohibit and prevent all forms of torture and other cruel, inhuman or degrading treatment or punishment."

According to a researcher for Human Rights Watch, Nick McGeehan, between 100 to 200 people have been detained since 2012, many without any political affiliations.

"We have documented numerous cases of torture in the United Arab Emirates, and it would seem beyond doubt that there is a state security prison where people suspected of seditious activity, if you want to call it that, are held extra-legally and interrogated," he told the Guardian.

The UAE has recently stepped up pressure on suspected dissidents, activists and foreign nationals in the aftermath of the Arab spring. Authorities are to try 41 people for allegedly claiming seeking to overthrow the government to set up an "Islamic State" group-style "caliphate" in the Persian Gulf state, ABNA news reported.
On August 18, the UAE detained prominent academic Nasser bin Ghaith without charge. Amnesty International said fears are mounting that he could be at risk of torture or other ill-treatment in secret detention since his arrest by the authorities.

"Dr. Nasser bin Ghaith's whereabouts must be immediately disclosed and he must be released if he is being held for peacefully exercising his rights to freedom of expression, association, and assembly. It is a gross abuse of the legal process to hold him incommunicado in a secret place of detention," Amnesty's Said Boumedouha said.
READ MORE: Amnesty slams UAE as 'deeply repressive state beneath facade of glamour'

Amnesty has cited unconfirmed reports claiming bin Ghaith may have been detained for tweeting about Egypt's Rabaa al-'Adaweya massacre, which took place in August 2013, involving the violent dispersal of two sit-ins by Egyptian security forces.

According to Human Rights Watch, a minimum of 817 people - but more likely at least 1,000 - were killed in Rabaa Square. The raids were described by the group as "one of the world's largest killings of demonstrators in a single day in recent history."