Gunmen raid Red Cross office in Yemeni port of Aden, force closure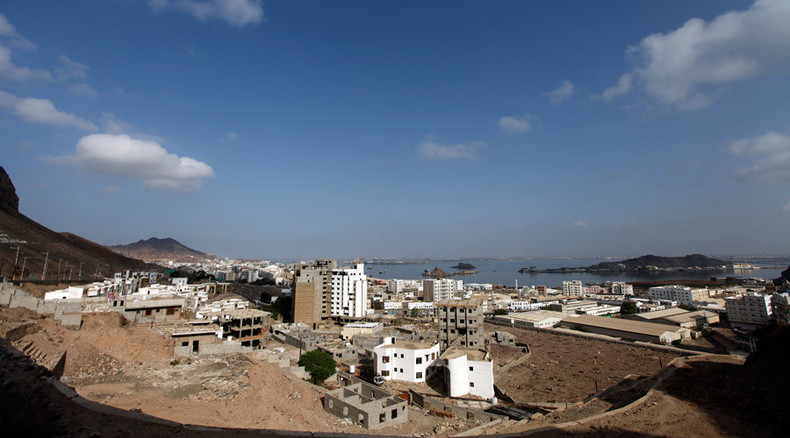 The International Committee of the Red Cross in the Yemen's port city of Aden has suspended its activities after unidentified gunmen attacked the office. Holding the staff at gunpoint they stole cash, cars and equipment.
On Monday a group of masked armed men attacked the aid agency in Aden, held its personnel at gunpoint and then stole their vehicles, cash and equipment, including cell phones and laptops, according to spokeswoman Rima Kamal.
"We have as a result temporarily suspended our operations in Aden," she added.
The ICRC also had to relocate its 14 expatriate workers following the assault, spokeswoman Dibeh Fakhr said in an emailed comment, Reuters reports.
The identity of the men is still unknown. Kamal said the assault is currently under investigation.
Aden remains in the zone of clashes between supporters of the exiled government of President Abd-Rabbu Mansour Hadi and the Houthi movement. Hadi supporters, including powerful regional allies, have been trying to crush the Houthis, targeting them with airstrikes since March, leaving at least 4,300 people dead and the whole country in a desperate state.
READ MORE: Saudis resume airstrikes on Yemen following five-day humanitarian ceasefire
The ICRC, the only aid agency still operating in Aden, played a considerable part in providing the locals with the necessary medicines and treatment.
Earlier last month, Al-Qaeda militants raided the office of the humanitarian group CARE International in the port.
Adnan Hizam, the organization's spokesman in Yemen, said the move would "affect the Red Cross activities in Aden and other southern provinces."
Police and government forces did not respond to the situation, residents say.
READ MORE: Yemen bombed into Syria-grade catastrophe in just 5 months – Red Cross
"This is not the first time that we have had a security incident in Aden," said the head of ICRC's sub-delegation in the city of Samer Jarjouhi, as cited in a press release on the aid agency's official website.
"There have been at least ten such incidents recently. This is not acceptable and we have relocated staff until the situation improves."
The organization intends to discuss security options with the local authorities, since the situation in the city on the whole is continuing to deteriorate.
The ICRS particularly stresses its strictly neutral stance in the conflict and asks the parties to respect its mission to help people in need.