Detainee at Australian offshore facility 'delirious', losing lung function by time of hospital trans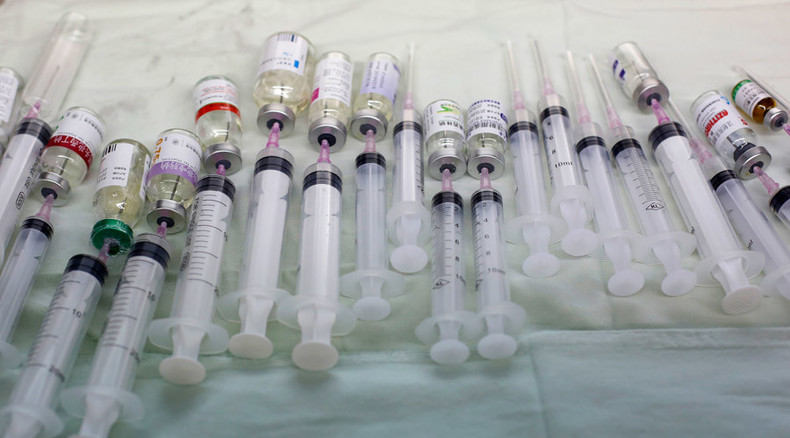 An Iranian detainee and asylum seeker was "delirious" and losing lung function by the time he was transferred to a hospital from the notorious Manus Island immigration facility, situated in Papua New Guinea and owned by Australian authorities.
The fate of Hamid Kehazaei was revealed to the Brisbane Coroner's Court, the Guardian reported Tuesday.
Initially, the 24-year-old Iranian, also known by his identification number GDD059, had been diagnosed with severe septicemia in his leg, spreading to the groin, according to documents seen by the Australian Broadcasting Corporation (ABC). The medical staff warned the "infectious process can spread quickly and if not treated appropriately can develop into a life- or limb-threatening situation."
Two days later, on August 25, 2014, the medics recommended an "urgent" transfer to a hospital.
"Plans to transfer patient to [Port Moresby] never came to fruition due to delays/visa requirements, so [the patient] spent another night here," detention center medical staff wrote on the morning of August 26.
READ MORE: Thousands march in 12 Australian cities to demand end to country's 'cruel asylum-seeker policies'
The following day – more than 24 hours after it was recommended that he be flown to Port Moresby – the request was approved, but the asylum seeker was already believed to have been brain-dead by the time of his transfer to Brisbane's Mater hospital.
On September 5, the Iranian was taken off life support with the consent of his family, following several cardiac arrests and entering a deep coma.
Following his death, the man's family has struggled to find answers about who was to be held responsible for his death.
The Manus Island medical contractor, International Health and Medical Services (IHMS) hasn't fully revealed Kehazaei's medical records, counsel assisting the coroner Emma Cooper said.
"The response that your honor received to that was that you were provided with the record, but it was filtered to provide records deemed relevant to the death. So presumably it's not a full and complete record," she said, as quoted by the Guardian.
READ MORE: 'Sick of being lectured': Australian PM blasts UN report on torture convention breaches
Cooper added that there were "discrepancies" between the data provided by IHMS, the Immigration Department and the Pacific International Hospital.
Australian offshore detention centers have been notorious for poor treatment of inmates and asylum seekers. In April, the news emerged that the Australian government was to authorize the prison personnel to resort to violence if they deem it essential.
A day earlier, dozens of inmates at Darwin detention center reportedly harmed themselves to avoid going to the Nauru Island facility.
Their attorney said asylum seekers believed that being sent offshore was "a fate worse than dying."
Indeed, it turned out that asylum seekers, including small children, were raped and physically abused at the facility. For instance, in exchange for being allowed to take a shower, some women were forced to give sexual favors.
Staff at the facility said they were ready to testify about the government having been aware of the malpractices for months before the probe.
LISTEN MORE: