Owner of 20 cats stripped of custody, agrees to give up pets for sons
Published time: 24 Aug, 2015 20:08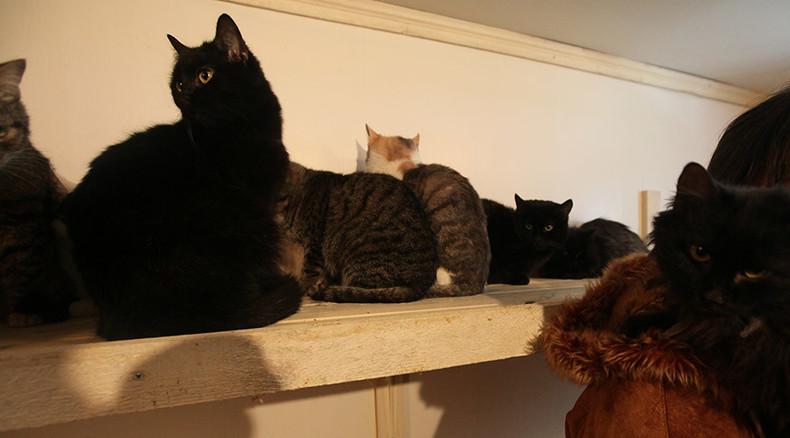 A mother of two from Moscow finally agreed to give up her 20 cats and clean up the mess in her apartment in order to get her sons back after they were removed by social services.
Russian authorities took the two children into custody due to sanitary concerns, Russian children's rights ombudsman Pavel Astakhov's press service reported on Friday. The probe was kicked off by neighbors who complained about an unpleasant odor, an army of cats, and an overall mess.
Astakhov's service looked into the case and established that the apartment was in a dire state, with cat feces all over the floor, spiders and cockroaches crawling the walls, torn wallpaper, and a broken toilet.
Social workers and activists were quick to respond. They helped the woman clean and even renovate her home.
Photos of the freshly cleaned apartment were recently posted on Astakhov's Instagram, who seems to be satisfied with the initial results. He thanked the volunteers and noted that he intends to support the woman in her effort to reunite with her children.
"The mother of two kids that were snatched away agreed that 20 cats is too many and is ready to give them up for adoption if that brings her children back," wrote Astakhov on his Twitter.
At first she said the cats were like children to her, but finally common sense prevailed and she started to look for new owners for her pets.
However, it turns out that it's rather difficult to find a responsible home willing to take in 20 cats at once.
"It comes as surprise that people care about cats more than about children. I get calls from people who want to know what has happened to the cats, but no one has asked about the boys," Renat Abdeyev, Astkhov's assistant, told Interfax.
The boys are currently at a rehab center and constantly visited by their grandmother.