Russia, China kick off active phase of Sea of Japan naval drills
Published time: 23 Aug, 2015 21:18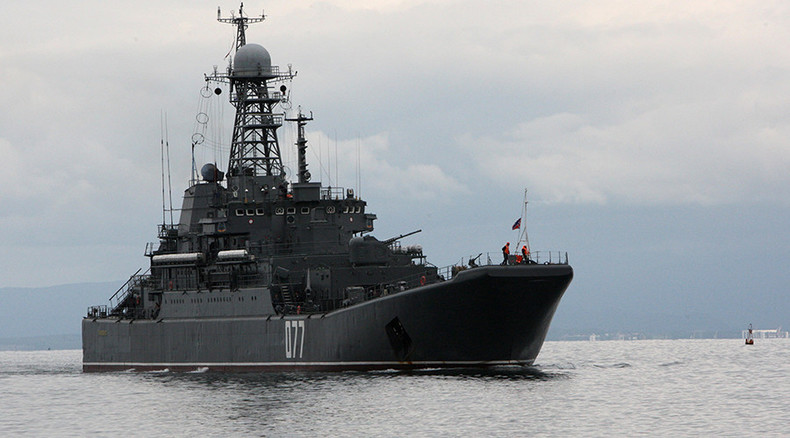 Twenty-two vessels, 20 aircraft, 40 armored vehicles and 500 marines from Russia and China have begun the active phase of the 'Joint Sea 2015 II' drills in the Sea of Japan off the coast of Russian Far Eastern city of Vladivostok.
"During the active phase of the maritime maneuvers to last till August 27, the sailors work out the issues of join anti-sabotage, anti-submarine, anti-vessel and anti-aircraft defense. Besides that there'll be gunnery drills with different types of surface, underwater and aerial targets," Roman Martov, Russia's Eastern Military District spokesman, said as cited by TASS.
The drills will be held in Peter the Great Bay, with vessels performing their tasks in Russian territorial waters and in neutral waters off the Sea of Japan.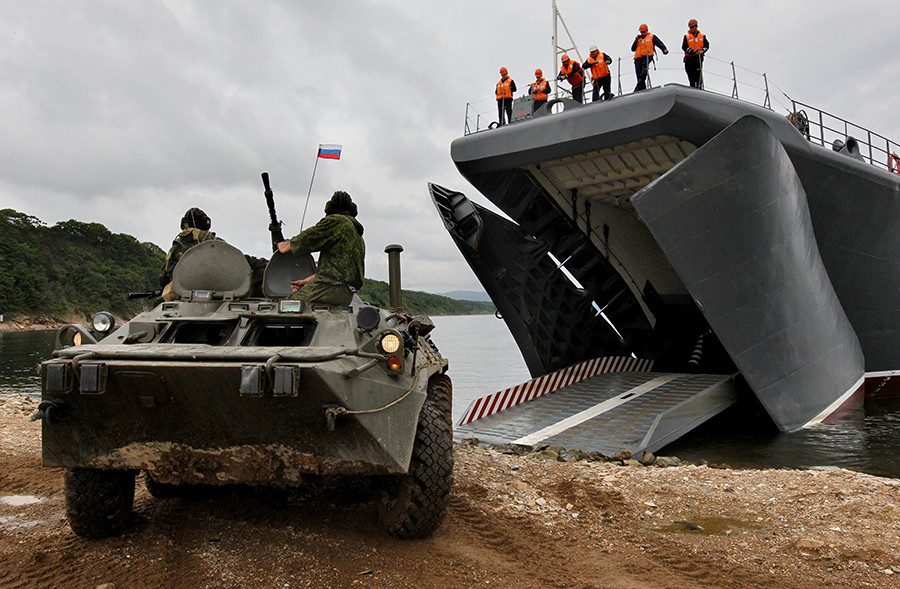 The war games will culminate in a joint amphibious and airborne landing by Russian and Chinese troops at the Klerk firing range in the Far East, Martov added.
"It's first time ever such an operation is to be held on the Russian soil," he stressed.
READ MORE: Russian troops to join China's parade to celebrate victory over Japan in WWII
According to the spokesman, the exercise will conclude on August 28 with a farewell parade of the participating warships from Russian Pacific Fleet and the Navy of the People's Liberation Army of China.
However, he stressed that there may be changes to the schedule of the drills due to typhoon Goin, which already killed 10 people in the Philippines, and is expected to arrive in the Russia's Far East in the middle of the next week.
The Sea of Japan borders four countries – Japan, North Korea, South Korea and Russia, with Russian and Chinese commanders of the exercises saying that the maneuvers are not directed against any other state.
This is the first time that China is participating in war games in the Sea Japan, with relations between Beijing and Tokyo being tense due to Chinese land reclamations in the South China Sea and the construction of oil and gas installations in the East China Sea.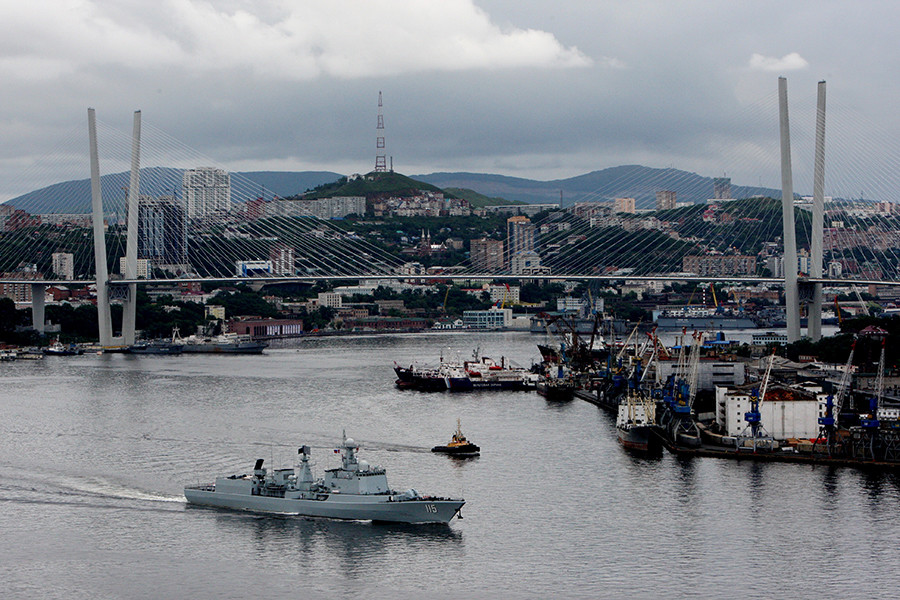 Chinese Navy's Deputy Commander-in-Chief Rear Admiral, Wang Hai, has previouslt stated that Russia and Chinese forces should be prepared to counter emerging threats.
"We need to understand very well that peaceful sea is a guarantee of economic development of our countries and guarantee of peace in the whole world," he stressed.
READ MORE: 'Not aimed at third country': Russia & China start joint drills at Mediterranean
The first stage of the Joint Sea 2015 exercises took place in the Mediterranean on May 11-21 this year.
The drills "showed that Russian and Chinese seamen can effectively fulfill tasks in such a difficult region as the Mediterranean Sea," Vice Admiral Aleksandr Fedotenkov, Russian Navy's Deputy Commander-in-Chief, said.
The Joint Sea naval exercises have been held since 2012, with the last year's event having taken place in Chinese territorial waters.