'We'll keep looking for you': Heartbroken family searches for suspected ISIS recruit son
About 25,000 foreign fighters from more than 100 countries are estimated to have joined Islamic State (IS, formerly ISIS). RT met the family of a young Russian man thought to have become an IS recruit while on holiday with his wife and daughter.
"His parents thought that their son was sunbathing in Sochi, and only by the different tones when they dialed his number, did they realize he had crossed the border," says RT's Ilya Petrenko, who has spoken with the family.

Later, the shocked family discovered the young man had gone to Istanbul, from where he disappeared – destination unknown.

The family hasn't been able to get in touch with the man for over a month. Before leaving, he texted his friends saying they shouldn't bother to start looking for him, as he "was studying the Koran."
The family recorded a plea for him to return.
"I want to address my son – it is all my fault. I should have been at the mosque with you, to listen to what they were preaching. I should have slept at the mosque with you when you did. I'm sorry," his father Yury said, barely holding back tears.
READ MORE: Islamic State sex slave price list authentic, $165 for a child - UN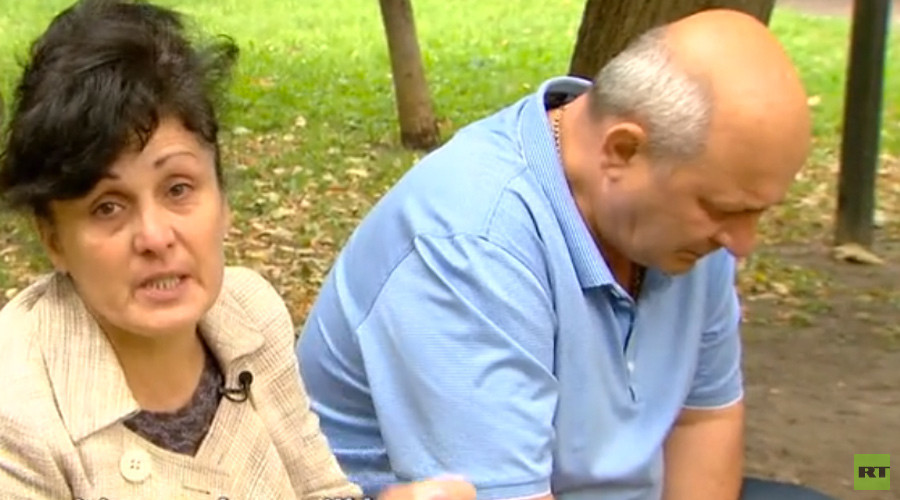 "I'll live for as long as Allah wants me to, and I'll spend that time searching for you."
"We are waiting, and we will keep looking for you all our lives," Maya, the young man's mother, added tearfully.
The young man's parents described the changes in their son over the past couple of years, wondering what had led to the current events.

"He was acting normally, he was polite and kind. But then they got a new imam, and after that he started changing. He drifted away from his friends and family," his mother said.
LISTEN MORE: