Crashed Indonesian plane had $470,000 in aid for poor families aboard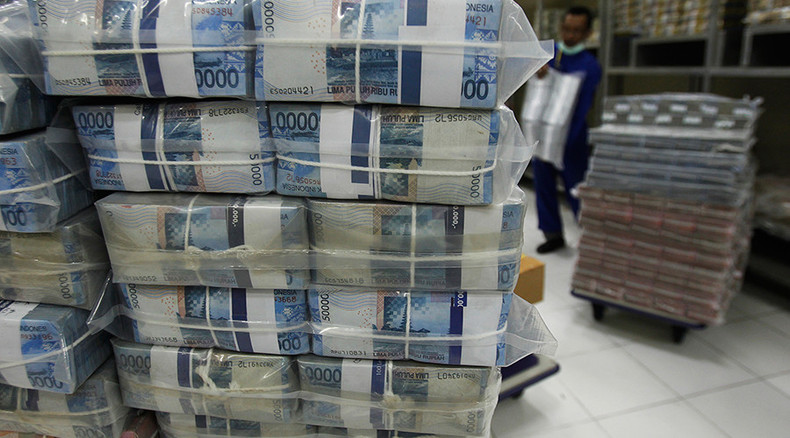 The Indonesian ATR42-300 twin turboprop plane that crashed in Papua on Sunday was carrying a large amount of cash to be distributed among poor families. With the crash site already spotted, there is no information about any survivors among 54 people onboard.
Trigana Air flight TGN 267 was carrying some 6.5 billion Indonesian rupees (approx. $470,000) of social relief assigned for poor families in the Papua eastern province of Indonesia.
"Four of our personnel were escorting the funds," said Haryono, the head of post office in Jayapura, the capital of Papua province. "The money was in four bags."
READ MORE: Indonesian plane with 54 on board crashes in Papua region – officials
The crashed plane has been located in a remote mountainous region, some 12 kilometers from Oksibil, an obscure settlement in the mountains south of Jayapura, not far from the border with Papua New Guinea.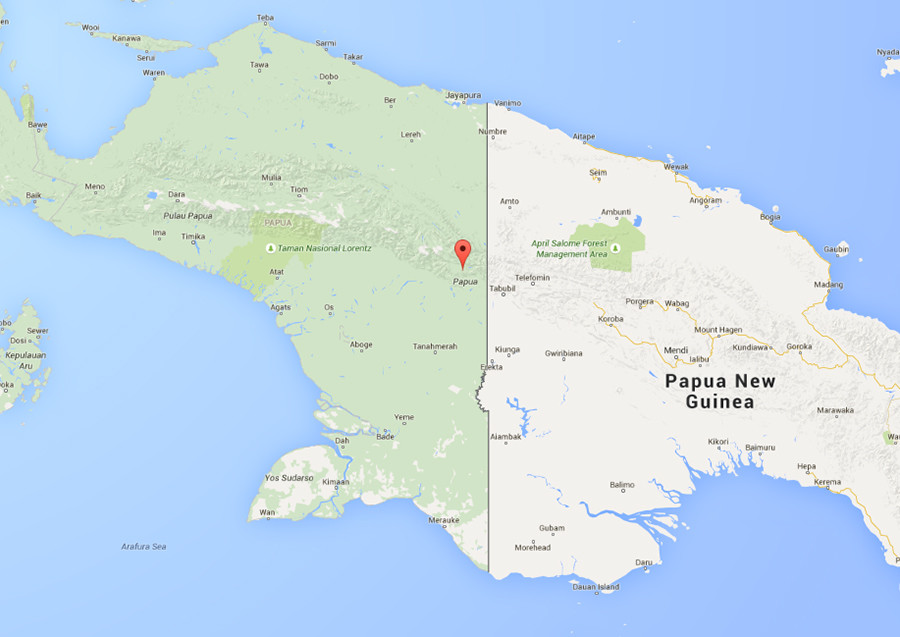 Indonesia's easternmost Papua province is one of the most secluded regions on Earth, where even journey on foot is difficult or even impossible.
"The latest information is that the Trigana aircraft that lost contact has been found at Camp 3, Ok Bape district in the Bintang Mountains regency," Air Transportation Director General Suprasetyo told reporters. "Residents provided information that the aircraft crashed into Tangok mountain."
Rescue teams are now trying to reach the wreckage by air and on foot, said Henry Bambang Soelistyo, the chief of the National Search and Rescue Agency.
The ATR 42-300 turboprop operated by Indonesia's Trigana Air took off Sunday from Jayapura, but crashed in bad weather conditions during a flight that was due to last mere 42 minutes. The plane lost contact with air traffic control just before 3 p.m. local time (0600 GMT), just 10 minutes before reaching its destination and right after demanding permission to land.
Among the 49 passengers onboard there were five children, including two infants.
According to Transportation Ministry spokesman Julius Barata, the pilot made no distress call, which might mean that the disaster was instantaneous.
The crashed ATR 42-300, produced by a joint venture of French Airbus and Italian Alenia Aermacchi, a subsidiary of aerospace firm Finmeccanica, made its first flight 27 years ago.
Since Trigana Air began operations in 1991, it has written off 10 planes. The air carrier, currently with 14 planes in its fleet, has been on the EU's blacklist of banned carriers since 2007.