Playing on grass: Djokovic smells weed during Montreal tennis match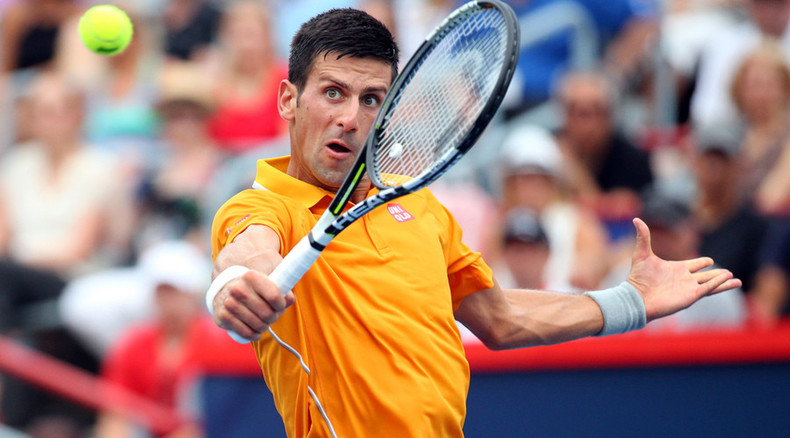 Novak Djokovic was feeling a bit dizzy after his latest win at the Rodgers Cup in Montreal. He wasn't feeling sick, however - it was the smell of marijuana smoke coming from the stands.
The world No. 1 was looking as good as ever as he raced to take the first set, but as he walked back to his seat, he stopped to chat to the umpire. "Someone is smoking weed, I can smell it, I'm getting dizzy. Somebody is getting high. Can you smell it? The whole place smells of it," he said during his match with Frenchman Jeremy Chardy.
However, the Serb didn't get too high, keeping his composure to come out and win the match in straight sets. However, after the match he said: "I can't believe how bad it was."
"Whoever it is, I hope he doesn't come back tomorrow. He's probably in [seventh heaven] somewhere," he said.
Djokovic also mentioned that he had felt a strange smell wafting around the stadium during his doubles match with fellow Serb Janko Tipsarevic, on Friday. "First in the doubles match, today again. Somebody's really enjoying his life around the tennis court," the world No. 1 added.
The 28 year-old will play Britain's Andy Murray in the final.