US 'making up excuses' to justify expanding missile defense system in EU – Russian Deputy FM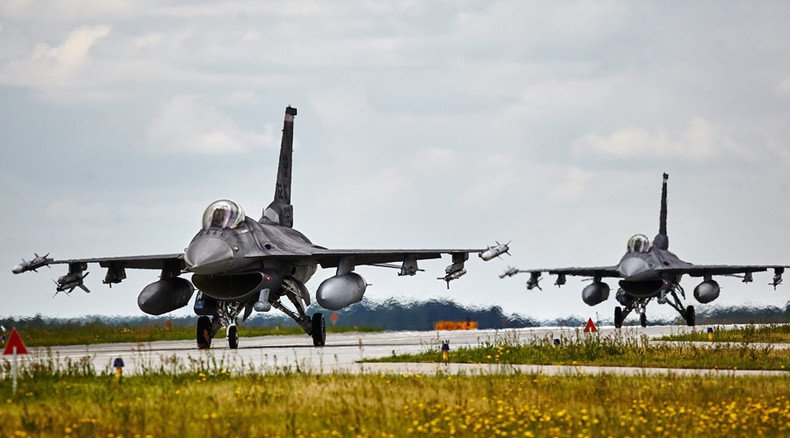 Washington is "making up excuses" to justify the rapid pace of expanding a missile defense system in Europe, Russian Deputy Foreign Minister Sergey Ryabkov said, adding that Moscow believes that such a system has a "clear projection" toward "Russian territory."
"The US administration is making up artificial excuses to justify their decision – made under the influence of other motives – to continue the creation of a missile defense system in Europe and increase the pace of work," Ryabkov said Friday at a press conference. He was apparently referring to NATO's missile defense system in Europe, which is backed by the US.
According to the minister, such a project in its advanced stages will have "certain devaluating effect concerning Russian strategic forces."

"We don't see any reasons [the missile defense system] should continue, especially in such a rapid pace and with clear 'projection' on Russian territory," Ryabkov said.
After the regulation of Iran's nuclear program, Washington finds it "difficult to find arguments" for increasing the missile defense system, but Moscow "will continue drawing attention to this fact," he added.
READ MORE: Russia hosts Syrian opposition to promote broad anti-ISIS coalition efforts
Moscow has noticed Washington's attempts to increase the NATO missile defense system to combat the alleged threat of ballistic missiles, Ryabkov said, adding that Russia can't imagine the situation when intermediate-range ballistic missiles can be used in, or on, Europe.

"It [such an attack with ballistic missiles] can be only performed by the terrorists who are by definition not able to take possession and control of such weapons. I exclude the probability of such a decision taken by a government."
Ryabkov doesn't see any grounds for Russia to continue the dialogue with the US in the sphere of nuclear disarmament.

"I think that we won't wait for the outcome of the US presidential elections, but for the moment of understanding and appreciation of the US that the issues of nuclear disarmament, the reduction in this sphere, can't and shouldn't be considered in isolation from the whole range of other factors that affect strategic stability," Ryabkov said.
READ MORE: 'We don't want to be a mere buffer zone': New Polish president calls for more NATO troops
The Russian Deputy FM says he notices more and more such factors and in such circumstances he doesn't see any reason "in a practical way" to continue the dialogue with the US in the field of nuclear arms control and further reductions [of nuclear weapons]. "
Ryabkov is not the first Russian diplomat to voice strong concern over the expansion of the NATO Missile Defense System in Europe. In July, Russian Foreign Minister Sergey Lavrov said he considered US plans to place its anti-missile systems in Poland a threat to Russia's national security. Washington then announced its move despite an agreement having been reached on Iran's nuclear program aimed at ensuring its peaceful nature.
You can share this story on social media: