'We don't want to be a mere buffer zone': New Polish president calls for more NATO troops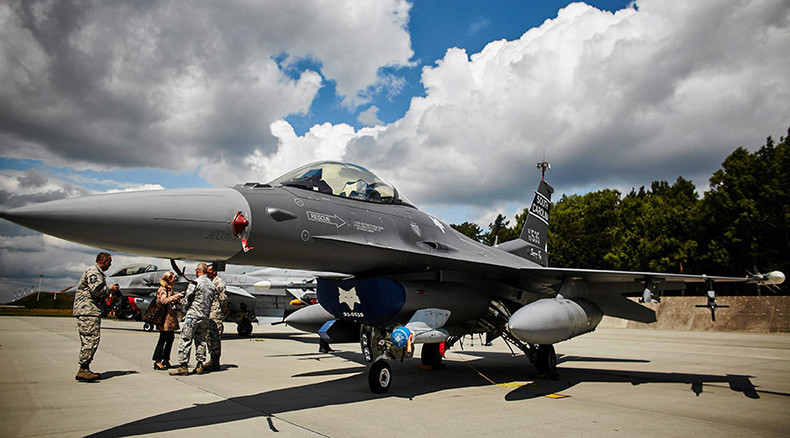 Andrzej Duda, new Polish president, has called on the NATO countries to deploy more troops as well as create new permanent military bases in his country and other Central Europe saying Poland does not want to be a "buffer zone."
Duda, elected in May, criticized the alliance for not effectively adjusting itself to the recent Russia's "imperialist actions" in Georgia and Ukraine as well as for treating his country as a "buffer zone" rather than an equal NATO member.
"We do not want to be the buffer zone. We want to be the real eastern flank of the alliance … Today, when we look at the dispersion of bases … then the borderline is Germany," the conservative Polish President told The Financial Times. This was his first interview to a foreign media after entering the office on August 6.
READ MORE:No to Brussels, Yes to Kiev: New president sets course for more independent Poland
He also urged the Atlantic bloc to strengthen its forces and increase its military presence in the Central Europe, particularly, by placing additional permanent bases in Poland. That, in his view, should symbolize recognizing Poland as a full-fledged NATO member.
"NATO has not yet taken note of the shift of Poland from the east to the west. NATO is supposed to be here to protect the alliance …  If Poland and other central European countries constitute the real flank of NATO, then it seems natural to me, a logical conclusion, that bases should be placed in those countries," he said.
The Polish president added that the placing of permanent bases in Central Europe would be the central issue in the discussions during the NATO summit next year, hosted by Warsaw.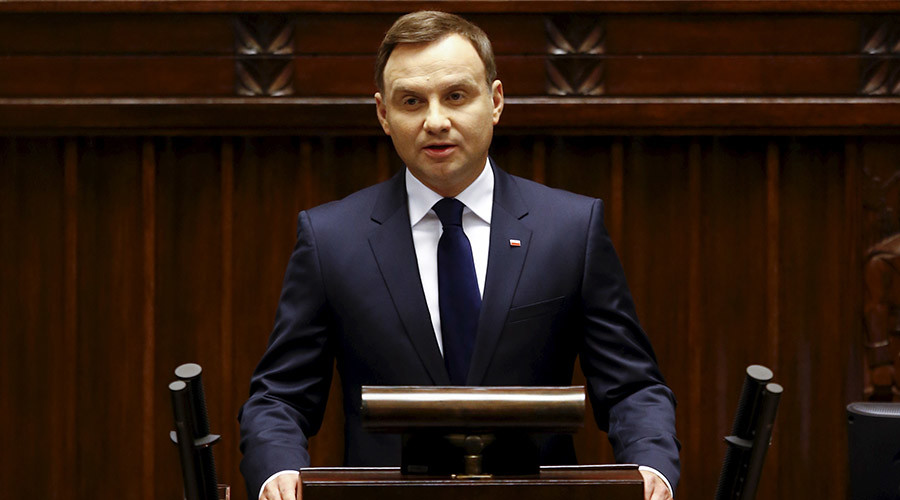 READ MORE:Poland approves joint force with Ukraine & Lithuania, calls on EU to spend more on defense
Earlier, Andrzej Duda's foreign affairs advisor Krzysztof Szczerski told Reuters that the new president's administration would take "assertive stance" on Russia, despite some alliance members' fears about antagonizing Moscow.
In the recent years, Poland has been one of the most persistent Russia's critics being among the Western countries who accuse Moscow of invading Ukraine, although no definite proof of such an involvement has been provided so far.
The former Polish president Bronislaw Komorowski approved the organization of the joint Lithuanian-Polish-Ukrainian brigade in order "to support Ukraine, among others, in the area of modernization."
READ MORE:US to share military base in central Poland - Polish media

During the last Poland's presidential election campaign Duda and Komorowski have been outdoing each other in showing their loyalty to Kiev, with the former calling not only for EU membership for Ukraine, but also military assistance in fighting the rebel republics in the east of the country.
After entering the office, the new Polish leader decided to keep "assertive" position towards Russia, thus ratcheting up the tension in already a mistrustful relationship between the two countries.
Meanwhile, NATO is significantly increasing its presence in the countries of Central Europe.
READ MORE:US to place AMD components in Poland despite Iranian deal – Kerry's deputy

The alliance has a military base in the Polish town of Szczecin that hosts the 12th Mechanised Division consisting of several mechanized and coastal defense brigades a swell as artillery and air-defense regiments, being a part of the NATO-aligned Multinational Corps North East.
Now, US plan to deploy its troops in a former Polish military base in the town of Ciechanow in order to "strengthen military cooperation" and to "perform tasks related to defense and national security," as reported by Polish national daily Rzeczpospolita.
Poland and Lithuania are also in talks with Washington about permanently stationing warehouses for US army equipment on their territories.
READ MORE:NATO conducting biggest beef up of defenses since Cold War – alliance chief

Earlier in July, the US announced plans to place its anti-missile systems in Poland, despite an agreement having been reached on Iran's nuclear program aimed at ensuring its peaceful nature.
"The deal with Tehran doesn't include missiles, therefore the threat remains," John A. Heffern, US Deputy Secretary of State for Europe and Eurasia, told Polish Rzeczpospolita newspaper on July 21.
Russia considered this move as a threat to its national security.
"We all probably remember that in April 2009 in Prague [US] President [Barack] Obama said that if the Iran nuclear program issue is sorted out, then the task of creating the European segment of the missile defense system would disappear," Russia's foreign minister, Sergey Lavrov, said adding that Washington's missile defense plans had no justification anymore.
You can share this story on social media: