US to share military base in central Poland - Polish media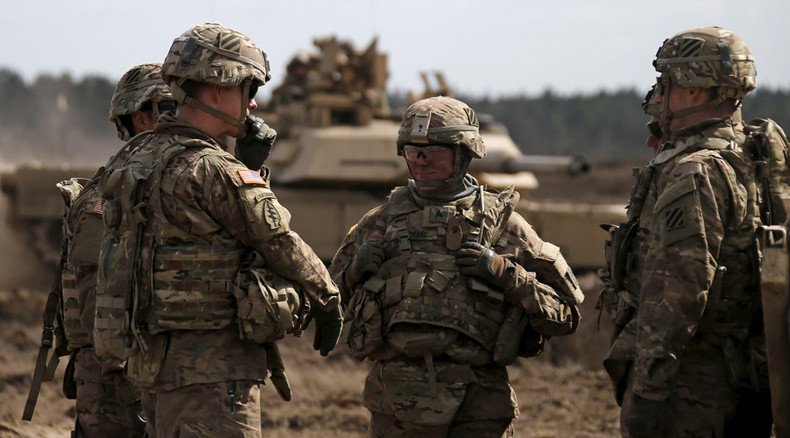 A former Polish military base in the town of Ciechanow may now be used to house American troops, Polish national daily Rzeczpospolita reports. The property share is aimed at strengthening military cooperation, the newspaper said, citing Polish officials.
The authorities have been trying to take over the grounds of the former military unit for months, according to Rzeczpospolita, who apparently acquired correspondence between Polish Deputy Defense Minister Beata Oczkowicz and Ciechanow city head Krzysztof Kosinski.
READ MORE: Poland, Lithuania discussing plans with Washington to harbor US army equipment
Local authorities have received a letter announcing the property will be used for the needs of both Polish and US armed forces, "in connection with current trends."
Citing an agreement between the Polish and American governments, which reportedly came into force last month, in order to "strengthen military cooperation," the complex in Ciechanow will be shared by US and Polish troops, "expected to perform tasks related to defense and national security," the letter cited by Rzeczpospolita said.
Earlier in July, the US announced plans to place its anti-missile systems in Poland, despite an agreement having been reached on Iran's nuclear program aimed at ensuring its peaceful nature. NATO forces have also considerably increased their military exercises in Eastern Europe since last year, engaging in frequent drills close to Russia's borders.
READ MORE: NATO conducting biggest beef up of defenses since Cold War – alliance chief
Another country in the region, Estonia, will receive 68 million dollars to develop its military bases' infrastructure, Estonia's defense ministry announced on Friday, citing US officials. The money will be given through NATO's European Reassurance Initiative (ERI). According to US Congress members who are visiting the Baltic state this week, the presence of US military in the country will help them receive experience and knowledge of the situation in the region, RIA Novosti reported.
You can share this story on social media: