'Totally fed up': Nigerian husband divorces wife for not preparing meals on time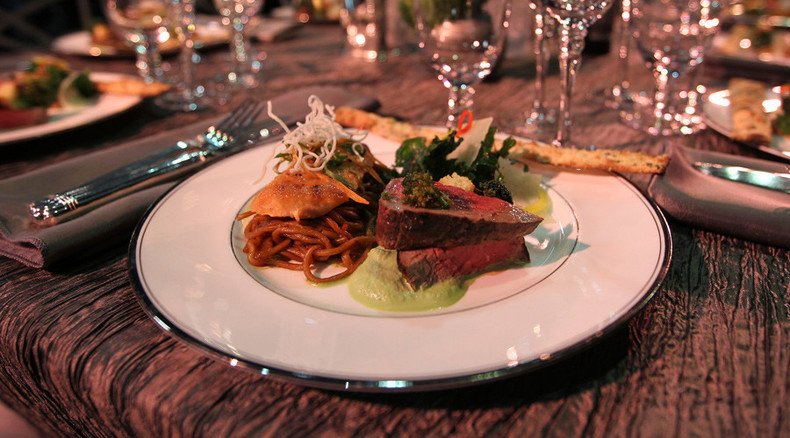 A Nigerian man has been granted a divorce after telling a court that his wife brought him meals too late in the evening. The disgruntled man said the tardy dinners persisted even after his wife was warned that she should be on time with his food.
"There is no point in harboring a wife that makes me hungry. I am totally fed up," 57-year-old Olufade Adekoya told a court in Lagos, Vanguard newspaper reported on Thursday.
Despite being married to his wife Olusola for 25 years, the man was unwilling to grant her a pass for not satisfying his appetite on time.
"My wife had failed in her matrimonial obligations. She does not prepare my food on time and I have warned her several times, but she would not listen to me," he said.
But Olusola denied the allegations, instead saying that her husband simply wanted to marry someone else.
Regardless of the actual reason behind Adekoya's claim, the man was indeed granted his sought-after divorce.
"The court had tried several times to reconcile their differences, but all efforts proved abortive," court president Olu Adebiyi said.
The case is believed to be the first time that a man has been granted a legal separation because he was dissatisfied with his wife's meal planning abilities.
However, equally strange things have happened in the country's courts.
In 2008, a pensioner divorced 82 of his 86 wives in order to avoid an eviction under the sharia legal system. He did, however, stay married to the remaining four women, AFP reports.
Nigerian entertainment news website Sugar Daily has gathered some of the weirdest divorce applications made to the courts in recent years, including a 32-year-old businessman who filed for divorce just hours after his wedding, after discovering that his bride had been wearing a "butt pad" to enhance the size and shape of her buttocks.
Another involves a wife who was granted a divorce after claiming that her husband had bowel movements in their cooking pots when he was drunk.
Lastly, and most shockingly, a 40-year-old man lobbied for a divorce while stating that his in-laws often intervened while he was beating his wife of five years.
You can share this story on social media: