Plans for 'Tel-Aviv' beach party in Paris stirs uproar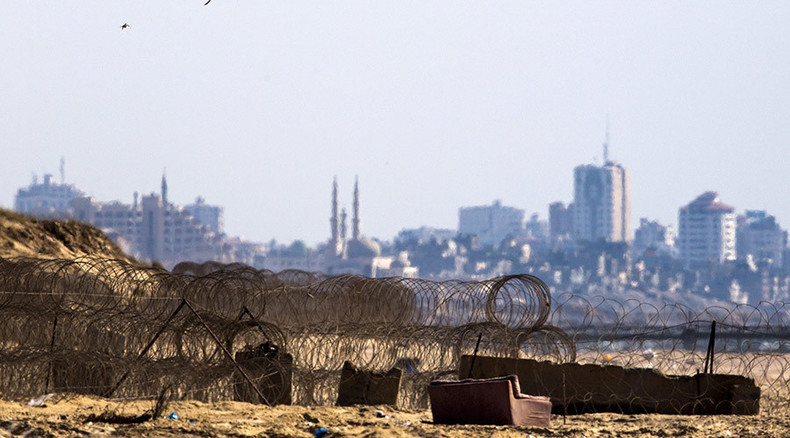 Plans to open a Tel-Aviv-themed beach on the bank of the river Seine just a year after Israeli airstrikes on Gaza has provoked anger among pro-Palestinian activists and a bitter debate on social media.
Part of a Parisian river bank is set to turn into an imitation of a luxurious Tel Aviv beach on Thursday, August 13, as part of this year's "Paris Plages" festival. It will feature paddle ball games and backgammon, as well as falafel and Israeli music. The event's organizers say they are striving to promote Israeli culture in France and strengthen links between the countries in general.

The idea is "to give Parisians and tourists the Tel Aviv experience without having to go anywhere," says Lionel Choukroun, director of Agence Culturelle, the organizer of the event.

Plans for this year's festival, which has a 13-year-long history and is regarded as traditional event, sparked outrage amongst Palestine solidarity activists after Paris authorities chose Tel-Aviv as one of the cities to be represented for the first time.
The detractors, headed by Paris conseillère Danielle Simmonet of the left-wing Parti de Gauche, say that paying tribute to Tel-Aviv is "blatant indecency." They demand that the festivity be canceled or modified.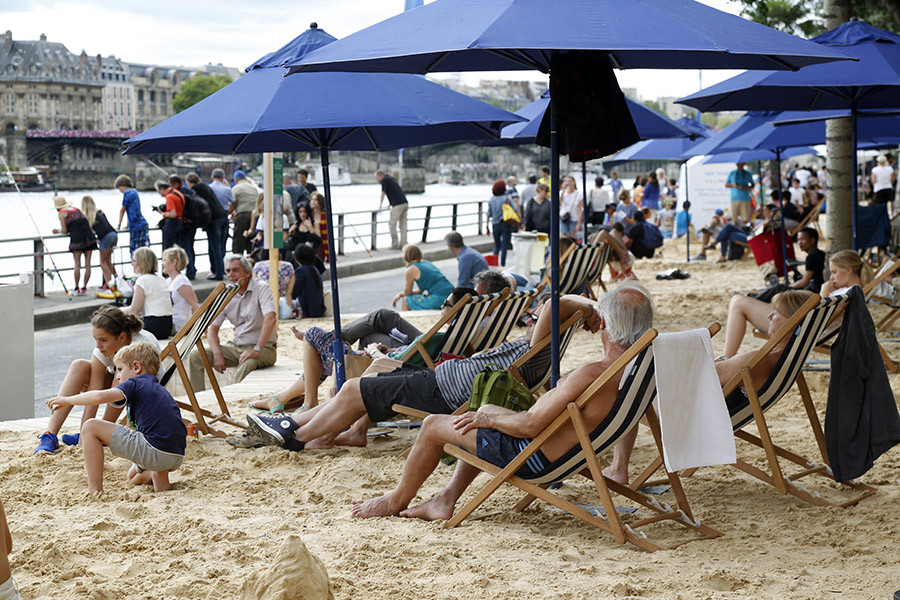 "Just one year after the massacre in the Gaza Strip by the Israeli army, and even as the Israeli government intensifies its policy of settlement construction… Paris City Hall dares to organize 'within the framework of its cultural partnerships with the world's largest cities' a day honoring Tel Aviv," Simonnet complained on her web site, as cited by the Jerusalem Post.
READ MORE: Father of Palestinian toddler killed in West Bank arson attack dies from injuries

The media has been overwhelmed with messages and different opinions on the subject since Saturday, with #TelAvivSurSeine becoming the most popular hashtag on Twitter.
The city council, however, doesn't intend to cancel the event. Paris Mayor Anne Hidalgo said Sunday she will go ahead with the "Tel Aviv on the Seine." Deputy Mayor Bruno Julliard also stood up for the festival, tweeting: "No confusion between Tel Aviv, a town symbolic of tolerance and peace, and the brutal policies of the Israeli government!"
Pas d'amalgame entre Tel Aviv, ville symbole de la tolérance et de la paix, et la politique brutale du gvt israélien! #TelAvivSurSeine

— Bruno Julliard (@BrunoJulliard) August 9, 2015
He also added on Sunday: "We refuse any parallels between the brutal colonization policy of Israel and the city of Tel Aviv, which is a progressive city and a symbol of tolerance."

In August of last year, Israel launched an attack on Gaza that claimed lives of more than 2,200 people, including 551 children, and utterly devastated the region.
READ MORE: 5 Gazans wounded in Israeli retaliatory airstrike