Drones & satellites: Russia to create Arctic complex monitoring system by 2025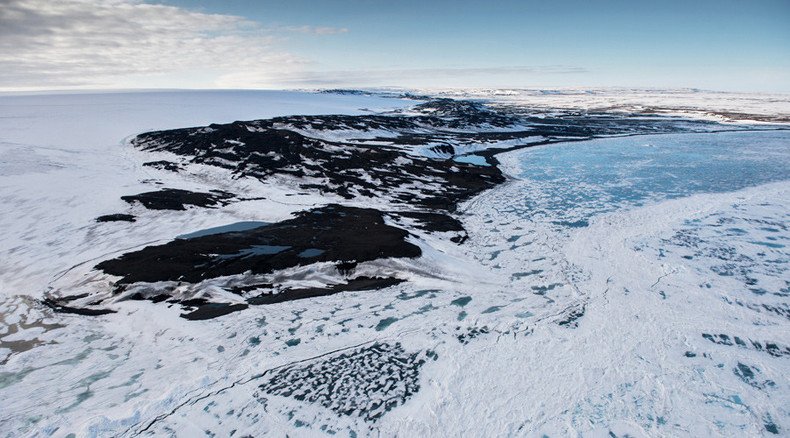 A Russian defense corporation is developing a complex control system for the Artic which will be launched by 2025. The system will include drones and space and underwater satellites, interconnected via transport and communications.
"By 2020-2025, a system to monitor the Arctic will be created. This includes a unified data space, monitoring everything going on in the air, water, underwater and on land," a spokesperson for RTI Systems corporation, which is developing the system, told RIA Novosti.
According to the corporation spokesman, the system has a dual purpose: civilian and military.
READ MORE: Russian military deploys surveillance drones in Arctic
"The Ministry of Economic Development wants a civilian version, an integrated database on the situation in the Arctic by 2016."
The cost of the system will be about 6 billion rubles (around $93 million), while the first stage of the development has been estimated at 300 million rubles ($4.6 million), RTI said, adding that dozens of Russian companies are involved in the process.
READ MORE: Russia submits 1.2 million sq km Arctic claim to UN
The system includes several elements, such as underwater system of lighting, space satellites and Russian "Kaira" drones, RTI Systems' spokesman said. These elements will be united and coordinated by transport and communications.
"[Then we will have] a management segment, which we are now implementing. This is some kind of Industrial control system (ICS), integration platform, which gathers data from all sources. This is a software complex."
RTI Systems is a leading Russian corporation in radar systems development, aerospace equipment and navigation technologies. The company says it is among the 100 largest defense corporations in the world.
Russia has recently started developing its northern regions. Moscow now sees the development of the Arctic region as a priority, both for its natural resources and as a potential route for transport vessels from Asia to Europe.
READ MORE: Russian military controls 500km of offshore Arctic - Defense Ministry
In January this year, Russia's chief of General Staff, Valery Gerasimov, said that the Arctic will be among the regions which Moscow will be reinforcing in 2015, in addition to Kaliningrad and Crimea.
"In 2015, the Defense Ministry's main efforts will focus on an increase of combat capabilities of the armed forces and increasing the military staff in accordance with military construction plans. Much attention will be given to the groupings in Crimea, Kaliningrad, and the Arctic," Gerasimov said.
You can share this story on social media: