Russian military deploys surveillance drones in Arctic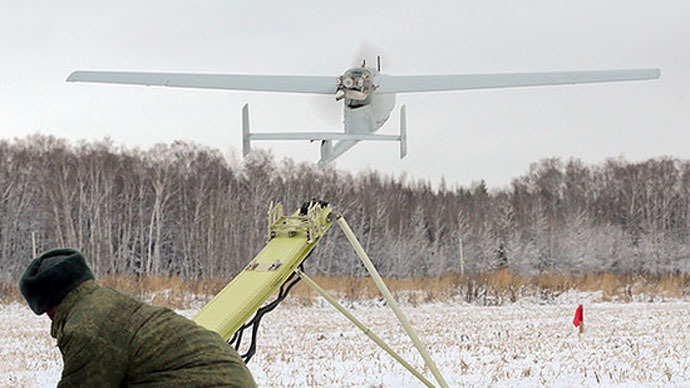 Russian military drones have begun making reconnaissance and monitoring flights in the Arctic. The vehicles, with a range of up to 150 kilometers (93 miles), are able to transmit video to operators in both day and nighttime conditions.
"Takhion and Eleron-3 unmanned aerial vehicles have been taking off into the skies of Murmansk region," the head of the Russian Defense Ministry's Northern Fleet press service, Vadim Serga, said on Wednesday.
READ MORE: Russia to deploy military drones to monitor Arctic
Takhion drones can fly at an altitude of up to 4,000 meters (13,100 feet) and conduct missions even in adverse weather conditions. The vehicle, which can be used as a radio repeater, can operate at temperatures ranging from -30C to +40C (-22F to +104F).
Eleron-3 drones are capable of carrying up to 0.5 kilogram of cargo which can include TV-, IR- and photo-cameras, as well as a radio repeater. The 3.5 kilogram aircraft can fly in both autonomous and radio command modes.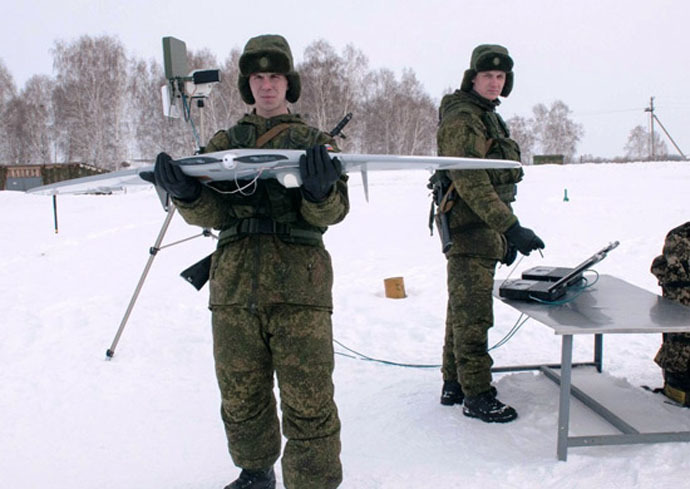 READ MORE: North Pole-2015: Russia launches drifting Arctic station
The Takhion drones were tested in Arctic conditions in May on Franz Josef Land, an uninhabited archipelago in the Arctic Ocean, Barents Sea, and Kara Sea.
In December 2014, Moscow adopted a new version of its military doctrine that, for the first time, placed the protection of the country's national interests in the Arctic among its top priorities.
READ MORE: Massive surprise drills launched in Arctic on Putin's orders (VIDEO)
In March, Russia launched large-scale military drills to test the armed forces' readiness to counter challenges in its northern regions, particularly in the Arctic. Some 38,000 troops, 41 ships, 15 submarines, 110 jets, and choppers took part in the drills which focused on boosting Russia's military presence in the Arctic and testing how quickly special operations forces could be transported large distances.
You can share this story on social media: