French national, Isabelle Prime, released from captors in Yemen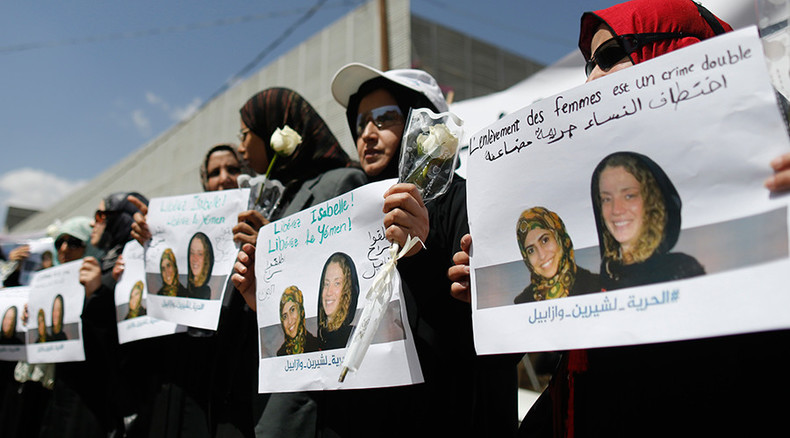 A French development worker, Isabelle Prime, captured in Yemen in February this year, has been released and is heading back to France, the French President's office has announced.
"Our compatriot Isabelle Prime has been freed tonight," Elysee Palace said in a short statement.
The young woman is "under the protection of French services," the statement added. "She must return to France in the coming hours."
According to French officials, Prime was released on the night of August 6-7. No further details concerning how she gained her freedom have yet been made public, but the statement notes that "France has made every effort to achieve this happy outcome."
The 30-year-old was captured on February 24 by six unidentified gunmen in Yemen's capital, Sana'a, by a group of men who had been disguised as policemen. Prime was seized along with her translator, Sherine Makkaoui, who was freed in Aden on March 10. Her driver managed to escape.
In June, a 21-second video posted on YouTube showed Prime sitting on the ground and wearing black in the desert, as she appealed to the French and Yemeni governments for her release. The video itself was dated April.
READ MORE: Yemeni captors post video of abducted Frenchwoman Isabelle Prime
Prime, who arrived in Sana'a in March 2013, worked for Ayala Consulting – an American company which had been a subcontractor for a program partially financed by the World Bank.
The identity of Prime's captors remains unclear but Yemen is home to some of the most active and dangerous branches of jihadists that are exploiting the country's conflict which started last year.