​Yemeni captors post video of abducted Frenchwoman Isabelle Prime
Published time: 1 Jun, 2015 11:01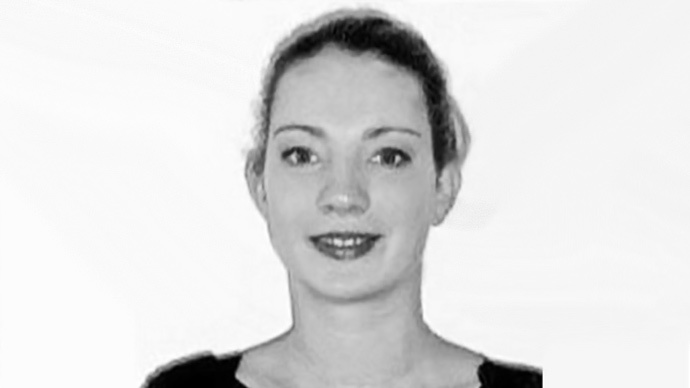 The captors of a French development worker have posted the first video of her since she was abducted. Isabelle Prime is shown appealing to the French and Yemeni governments for her release. Prime was kidnapped in Yemen in February.
The video shows a "tired-faced" Prime appealing to the French and Yemeni presidents to secure her release, Ouest France reported. She is speaking in English.
She is shown sitting on the ground and wearing black. The 21-second footage, filmed in the desert, was posted on YouTube.
The French Foreign Ministry says the video is authentic, and that it was filmed in April. Ministry spokesman Romain Nadal told AP that officials from the ministry will meet with Prime's family on Tuesday.
Prime was captured on February 24 by six unidentified gunmen in Yemen's capital, Sana'a. The men were dressed as policemen.
The 30-year-old was seized with her translator, Sherine Makkaoui, who was freed in Aden on March 10. Prime's driver managed to escape.
READ MORE: US hostage Luke Somers, S. Africa's Pierre Korkie killed in Yemen in rescue op
Shortly after her abduction, Prime's father called on the captors "to show their humanity" and set her free.
"We face up to this challenge with confidence, and we are staying close to the French authorities with whom we are in permanent contact and who we know are determined to see our daughter set free," Jean-Noel Prime told AFP at the time.
French President Francois Hollande also called for her to be released "as soon as possible."
Prime, who arrived in Sana'a in March 2013, worked for Ayala Consulting – an American company which was a subcontractor for a program partly financed by the World Bank.
Stability in Yemen has weakened since Shiite Houthi militias swept into the country's capital last year, prompting the Saudi-backed president to flee.
While the identities and affiliation of the captors remains unknown, Yemen is home to Al-Qaeda in the Arabian Peninsula – one of the most active branches of Al-Qaeda. Tribal kidnappers have been known to sell their hostages to the militant group.