China to establish police offices in top internet firms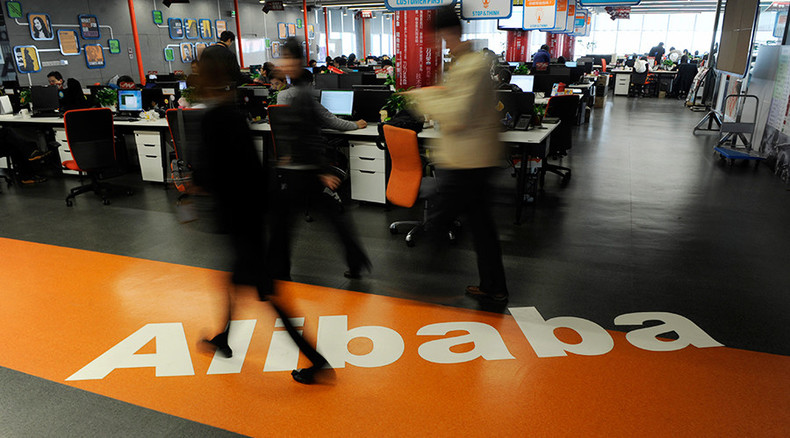 In efforts to better tackle "criminal behavior online", China is planning to set up cyber-security police offices in the country's major internet companies.
"As the country enters the internet age, network security has become a national security issue and social stability issue, important to economic development and a serious day-to-day working issue for citizens," the Public Security Ministry said in a statement published on Tuesday.
According to the ministry, the new measures would allow law enforcement to react more quickly to illegal online activities as well as helping to protect personal information and prevent online crimes.
"We will set up network security offices inside important website and internet firms, so that we can catch criminal behavior online at the earliest possible point," said the deputy minister, Chen Zhimin, at a press conference in Beijing on Tuesday.
READ MORE:US won't publicly blame China for massive government hacks – reports
Chen Zhimin added that police should take a leading role in internet security and closely cooperate with the online companies. According to the deputy minister, the aim was to "continue to strengthen the internet security management, to promote the further network development in accordance with the rule of law… and to strive to achieve the healthy development of the internet."
Cyberattacks, the online spread of terrorist sentiments, internet fraud, and the stealing of personal information along with pornography, gambling and drug-related internet activities were defined as the major issues affecting the country's internet security and social stability.
The statement does not specify which companies will get the new police stations, although the list of the country's major internet firms includes e-commerce Alibaba Group Holding Ltd., gaming and messaging Tencent Holdings Ltd. and an internet search provider Baidu Inc. The statement also emphasizes that online companies should "have self-discipline" and refrain from publishing illegal or sensitive content.
READ MORE:China regulator to investigate, ban 'vulgar and harmful' reality shows
The statement does not also clarify whether the online police units would be placed with international online firms operating in China.
"The law will effectively put China's internet companies, and hundreds of millions of Internet users, under greater state control," Human Rights Watch told PCWorld.
The announcement comes amid continuous Chinese efforts to tighten regulation over the internet. Earlier this year, Chinese authorities already banned usernames allegedly threatening national security or promoting illegal activities. The country's web companies already have to comply with strict censorship rules, deleting content considered offensive to the government.
Now, Beijing is drafting a bill aimed at strengthening privacy data protection and preventing online theft. It will allow the vetting of internet products as well as greater online surveillance. In July, China adopted another law that gave the government the control over the country's internet infrastructure.
READ MORE:China passes law aiming at 'secure and controllable internet'
Beijing increased its cybersecurity after former NSA contractor Edward Snowden revealed that the US had been spying on foreign governments.