China regulator to investigate, ban 'vulgar and harmful' reality shows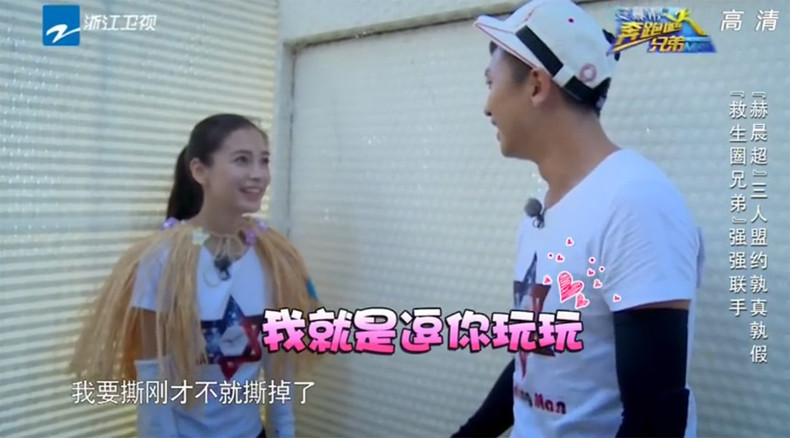 China will replace "vulgar and harmful" ratings-topping reality shows with "positive" ones, its state media watchdog has announced.
"High quality reality television shows will get great support. Those which lack values or meaning will be given more controls, and those which are vulgar and harmful will be investigated, dealt with or rectified until they are banned," said a statement from State Administration of Press, Publication, Radio, Film and Television (SAPRFT), cited by the state news agency Xinhua.
Instead the watchdog will encourage that promote a "positive education purpose" and "positive energy."
The names of shows that have fallen foul of the government agency's mores have not yet been revealed, but China's formerly fusty broadcasters have undergone a reality TV revolution in the past decade. Neighboring South Korea has been the cultural beacon for the transformation, with the two most popular shows, Running Man and Where Are We Going, Dad? adapted from their original broadcasts in that country. The former pits contestants and presenters together in a series of competitive races and urban games, and the latter places celebrities and their children on a challenging camping trip. There are also multiple franchized talent shows that use American Idol, America's Got Talent and X Factor as templates.
While none of the programs sound particularly subversive, their celebration of individualism, showiness and consumerism are in sharp contrast to the official values propagated by China's Communist party, and are seen as even more of a threat due to their popularity. As well as being the top ranked shows on terrestrial TV, authorities reported that over 400 million Chinese regularly streamed media content from the internet, and these are rarely wholesome political broadcasts, and very often entertainment programs.
Communist party general secretary Xi Jinping has launched a "moral crusade" against both, the decadence of on-screen content, and television stars, many of whom have been caught by the increasingly dynamic media in ostentatious incidents of vice, drug-taking, graft and conspicuous consumption.
According to May's reports in the local media, SAPRFT now allows one season of one reality show per year for every satellite broadcaster, and scripted reality shows – which combine real people as characters with staged scenes and selective editing – are banned.
Meanwhile, an entire season of a drama has to be pre-approved by SAPRFT censors before being allowed to air. Authorities hope that this removes such controversies as a widely-panned scene in the homemade Together We Fight the Devils, shown earlier this year, in which a patriotic Chinese woman killed a roomful of Japanese soldiers by detonating a grenade concealed within her crotch during a romantic scene.
Actors and other celebrities will also be stopped from guest-hosting television shows, in case they may say something unapproved, a scenario unlikely with hand-picked regular television personalities.
It is unclear if the government strategy will prove effective in arresting moral decline, or just salve the consciences of Beijing mandarins, while ordinary Chinese, who constitute the largest pirate media market in the world, simply migrate en masse to online streaming and torrent sites.