Pedestrians run for their lives as crane collapses in Netherlands (VIDEO)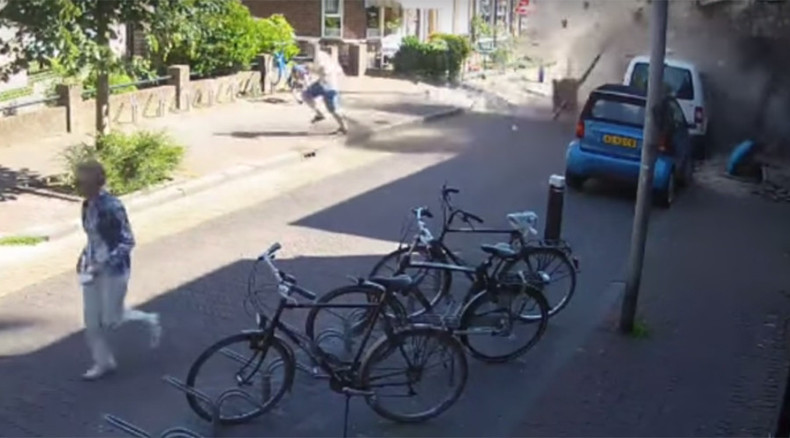 Shocking footage of a crane crushing a sidewalk in the western Netherlands has emerged, showing passersby narrowly escaping death.
The video starts off as a view of a seemingly calm street, but just a few seconds later pedestrians start running away in horror, as the crane comes crashing down.
The street is filled with plumes of dust, with a man being thrown to the ground by the sheer force of the crash.
Then, the entire street gradually fills up with a thick haze of smoke, dust and debris which fly up in front of the camera.
The incident happened on Monday in the western Dutch town of Alphen aan den Rijn which has some 100,000 inhabitants.
Two cranes, mounted on barges, had been lifting a stretch of roadway for the reconstruction of a bridge, when they collapsed, to the screams of frightened onlookers.
About 20 people were reported to have been wounded in the incident.