Russia not planning to send troops to fight ISIS in Syria – Putin's spokesman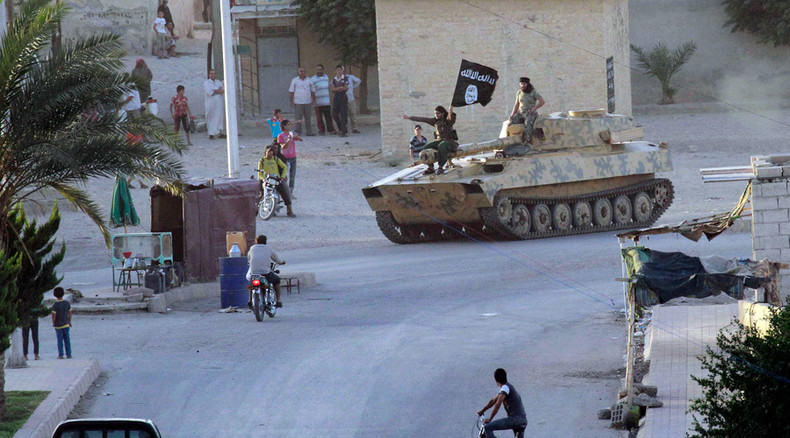 The participation of the Russian military alongside the US in the fight against Islamic State militants in Syria, is not on the agenda, said Dmitry Peskov, the presidential press-secretary.
"No, this isn't being discussed in any way. This issue isn't on the agenda," Peskov told reporters on Tuesday when asked about the possibility of Russian military involvement in Syria.
The press-secretary also told the media that Syrian President Bashar Assad, had never asked his Russian counterpart, Vladimir Putin, to send troops to battle IS (formerly ISIS/ISIL).
READ MORE: RAF Tornado squadron reprieved to keep bombing ISIS until 2017
Peskov was commenting on the words of Russia's Airborne Troops commander, Colonel-General Vladimir Shamanov, who said earlier on Tuesday that his men are eager to help Syria in countering terrorism.
"Of course, we will execute the decisions set forth by the country's leadership, if there is a task at hand," Shamanov said, in response to a Syrian reporter's question.
The commander also praised "long-term good relations" between Moscow and Damascus, adding that many Syrian military professionals received their education in the Soviet Union and in Russia.
Peskov, on his part, stressed that the Russian paratroopers will execute any order coming from commander-in-chief of the Russian Armed Forces, Vladimir Putin.
The US-led coalition has been bombing the IS positions in Syria and Iraq since August 2014 after the terror group gained control of vast areas in both Middle Eastern countries and declared a caliphate there.