RAF Tornado squadron reprieved to keep bombing ISIS until 2017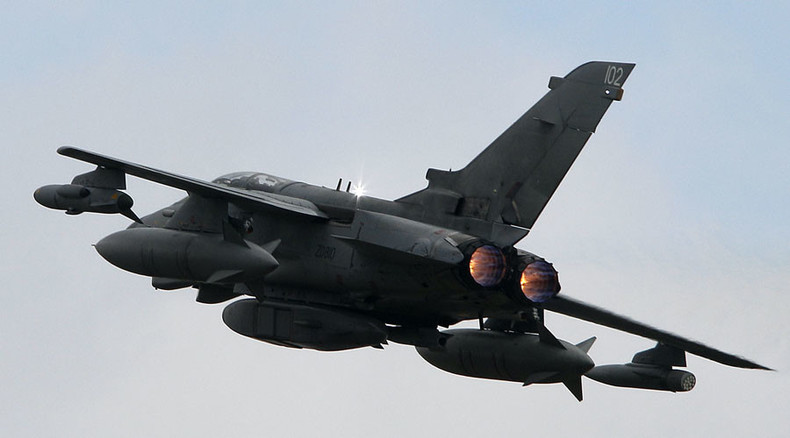 Threatened with disbandment, an RAF squadron has won a reprieve to continue anti-ISIS operations in Iraq until 2017 in order to make up for shortfalls in Britain's airpower.
Defense Secretary Michael Fallon said the airmen had "proved their worth."
12 (Bomber) Squadron, equipped with the ageing Tornado aircraft, has been given a new lease of life because of its role in gathering intelligence and hitting Islamic State (IS, formerly ISIS/ISIL) targets in Iraq.
The unit had been due to be disbanded last March and replaced with the newer Typhoon aircraft, but Fallon has granted the Cyprus-based unit another year.
He told the BBC: "Our aircraft have flown thousands of missions and RAF Tornados have carried out hundreds of strikes, helping Iraqi forces push back ISIL from the Kurdish region and out of key towns such as Tikrit and Baiji.
"We want to ensure we maintain this crucial operational tempo and so we will extend the lifetime of Number 12 Squadron for a further year to March 2017," Fallon added.
"This will allow us to sustain our effort, helping the Iraqis lead the fight on the ground."
Air Chief Marshal Sir Andrew Pulford, Chief of the Air Staff, told the Telegraph: "It is clear that the requirement for fast jet precision strike and intelligence gathering shows no sign of diminishing.
"Extending the life of Number 12 (Bomber) Squadron will allow the Royal Air Force to continue to provide a unique and hugely valuable contribution to the coalition fight against Daesh [IS]."
The announcement comes at a time when the UK is looking to expand its air war into Syria and less than a month after it was revealed UK pilots embedded with US and Canadian forces had already struck IS targets inside the country, despite a 2013 parliamentary ban on a UK intervention there.
In mid-July, the Liberal Democrats new leader Tim Farron voiced skepticism over the possibility of Britain openly bombing Syria.
"My sense is that here, in the ISIS-occupied territories of Syria and Iraq, for the UK and the US to be seen to be directly involved – particularly in Syria – just plays into the hands of the Islamic fundamentalists who abuse Islam and indeed murder so many Muslims and so many other people in and around their territories. Let's not play into their hands," he told Sky News.