Dextre and Arabian Nights: ISS takes bot for dreamy flight over magnificent Middle East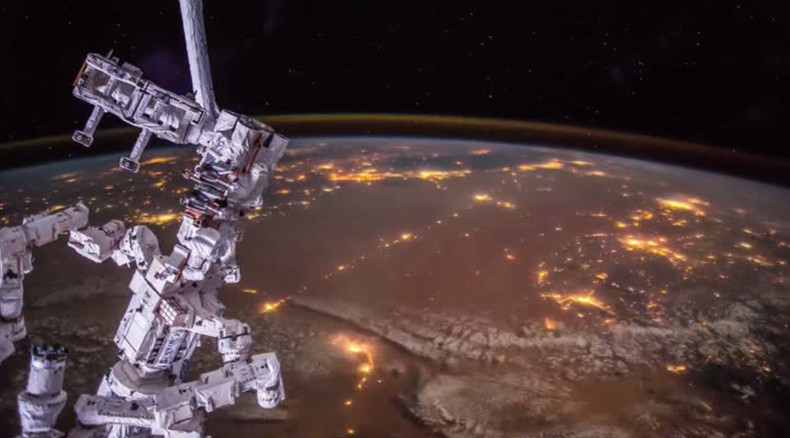 New International Space Station (ISS) footage reveals the staggering and fragile beauty of the Middle East at night, when all the violence of the region seems to have stilled and only glimmering lights indicate the pulse of life.
READ MORE: Space age: Japanese whisky heading for orbit experiment on ISS
The time-lapse footage, showing the ISS hovering over the Middle East at night time, was released on Friday.
The video also features Dextre, the spacecraft's trusty repair-bot that completes such tasks as changing batteries and replacing cameras outside the ISS. The robot, also known as the Special Purpose Dexterous Manipulator (SPDM), reduces the need for routine spacewalks.
READ MORE: Watch fizzy bubble floating aboard ISS shot by NASA's new 6K camera (VIDEO)
There are currently six people aboard the International Space Station.
One of the astronauts, Scott Kelly, never misses a chance to reveal Earth's astounding beauty which just can't be appreciated from the ground. He has posted a series of photos in his Twitter blog displaying the amazing textures of mountains and seas as seen from space.