Watch fizzy bubble floating aboard ISS shot by NASA's new 6K camera (VIDEO)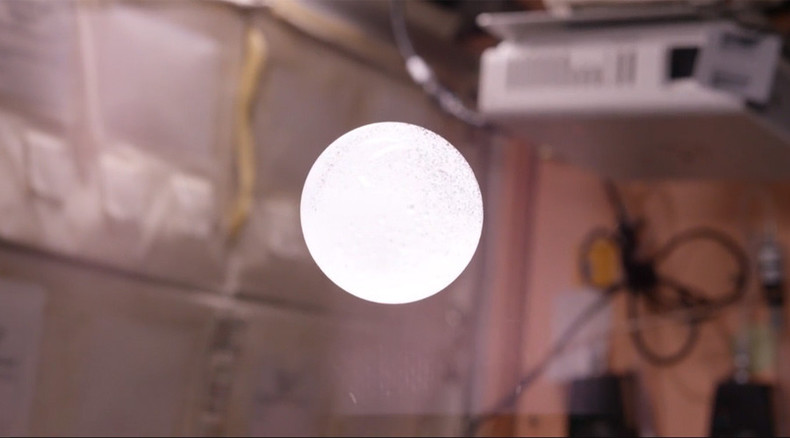 Ever wonder where your tax dollars go? Astronaut Terry Virts has the answers. NASA is celebrating YouTube's new 4K capability with awesome videos shot with its RED Epic Dragon cam. Now watch this weightless bubble fill up with an effervescent tablet!
The clip was posted to the space agency's ReelNASA YouTube channel, and shows the astronaut in question play with one of the coolest cameras in existence today, capable of shooting 6K resolution videos.
Virts creates a water bubble, which he then fills with a fizzy tablet that bubbles inside and gradually fills up the water bubble at a resolution of 1920 x 1080 pixels. We get to observe some interesting scientific principles here, as the orb turns completely white and floats like a lonely planet aboard the ISS.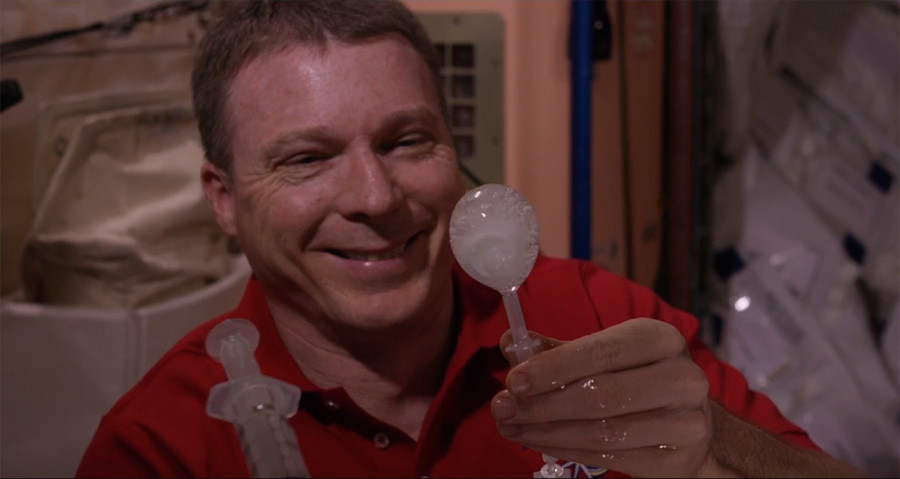 The RED Epic Dragon camera was delivered to the ISS aboard a Falcon 9 rocket in January, courtesy of SpaceX, which was on its fifth resupply mission for the agency at the time.
READ MORE: Alien swarm? 10 UFO-like objects filmed flying over Japan (VIDEO)
The June announcement that NASA will now be posting its space experiments in ultra-high definition no doubt has people excited, as NASA promises more to come every few weeks.
Sadly, even with the RED Epic Dragon's ability to shoot at 6144 x 3160, YouTube is only able to deliver 4K at the moment – so the cam's true abilities can for now only exist in our imagination.