Space age: Japanese whisky heading for orbit experiment on ISS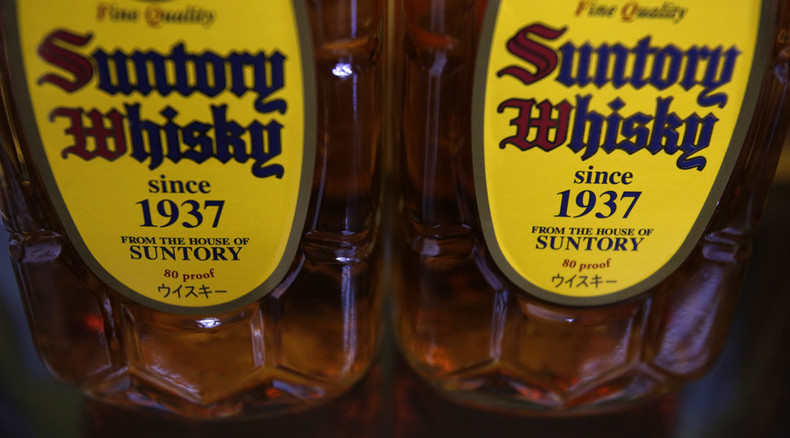 The Tokyo-based Suntory distillery plans to send samples of its world-renowned whisky to the International Space Station (ISS) to age in outer space for at least a year, the company has announced.
Six samples of whisky produced by Suntory will be sent to the ISS's 'Kibo' Japanese Experiment Module on August 16, Japan's oldest whisky distillery said in a statement on Thursday.
The whisky will be stored at the ISS in two groups, with the first returning in a year and the second in at least two years.
The experiment aims to explain how time in a microgravity environment affects the "development of mellowness" in the alcoholic beverage, researchers from the Suntory Global Innovation Center said.
READ MORE: Major Tom to Ground Control: Oregon brewery launches space-age beer
The company explained that the tests will help find a scientific explanation for the "mechanism that makes alcohol mellow."
"With the exception of some items like beer, alcoholic beverages are widely known to develop a mellow flavor when aged for a long time. Although researchers have taken a variety of scientific approaches to elucidating the underlying mechanism, we still do not have a full picture of how this occurs," researchers said.
According to AFP, the experiments will be conducted on whisky aged for 10, 18 and 21 years as well as a number of other alcoholic substances. The company also said it doesn't plan to "apply the study results to commercial products."
The Suntory whisky distillery, founded in 1923, is responsible for producing the Yamazaki Single Malt Cherry Cask 2013 which was ranked the best in the world last year by the highly-regarded Jim Murray's Whisky Bible 2015.