Major Tom to Ground Control: Oregon brewery launches space-age beer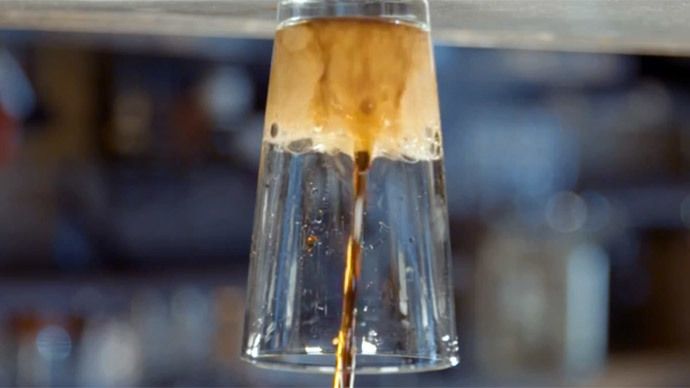 An Oregon craft brewery has announced it will sell a limited run of "space" beer next month. The very special batch of imperial stout was made using brewer's yeast that successfully returned from space last fall, the company said.
"After almost two years of research, development, lab time, and two separate rocket launches to garner space yeast, we have finally completed our mission," Nikos Ridge, Ninkasi CEO and co-founder, said in a statement. "It was a project born out of passionate people coming together to try something new and we can't wait to share it with the world."
RT @PopSci: Soon, you can drink beer made with space-travelling yeast http://t.co/2m1eIYdt9Bpic.twitter.com/YBnM9Djrel

— Ninkasi SpaceProgram (@NinkasiInSpace) March 20, 2015
The Eugene-based Ninkasi Brewing Company launched its "space program" in 2012, aiming to shoot the famously fickle brewer's yeast into space. In June 2014, Mission One sent sixteen vials into low orbit with the help of Civilian Space Exploration Team (CSXT) and Hybriddyne. Following a problem with re-entry, the payload was lost in Nevada's Black Rock Desert. Recovered after 27 days, the yeast was ruined for brewing.
Mission Two was launched in October 2014, from Spaceport America in New Mexico. Six vials of yeast were launched aboard a UP Aerospace SL9 rocket, and were safely recovered from the White Sands Missile Range.
Ninkasi has brewed a limited, one-time batch of 55 barrels of "Ground Control" beer it intends to sell at select locations in mid-April. The 10 percent alcohol-by-volume imperial stout was brewed with Oregon hazelnuts, star anise, and cocoa nibs, and fermented with the yeast that spent four minutes at the altitude of about 77 miles above the Earth.
"This is all about exploring the future of brewing," said Jamie Floyd, brewer and Ninkasi's co-founder.
This will be the first time beer made with ingredients that have been to space has been made available to the general public. In 2008 and 2009, the Japanese brewer Sapporo made two batches of "Space Barley" beer, using barley descended from a crop that had spent about six months aboard the International Space Station during a 2006 orbital agriculture experiment. The beer was sold to some 300 lucky winners via lottery, at the price of about $19 a bottle.
Instead of a 60 minute IPA you can drink a 4 minutes of weightless yeast Imperial Stout. http://t.co/p4uXGzqwBo

— Heather Goss (@heathermg) March 20, 2015
In 2012, Scottish distillery Ardbeg sent a batch of whisky up to the ISS, where it aged for two years before returning to Earth safely in September 2014. Ardbeg has not released any results of the "scotch in space" experiment yet.