'Give them a country': US tycoon's novel approach to world refugee crisis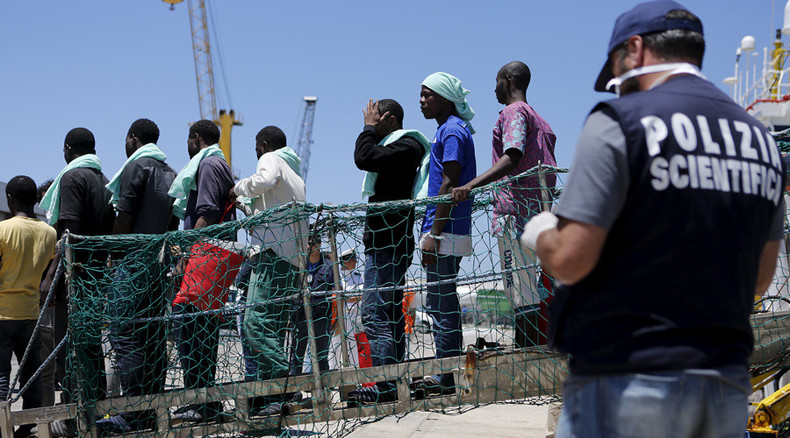 Real-estate millionaire Jason Buzi has come up with a "radical" way of dealing with the global refugee crisis: we should simply create a new state to house the 60 million displaced people currently around the globe, he says.
Jason Buzi, an American investor, well-known as the millionaire behind the HiddenCash project, which hid cash in envelopes around the globe for people to find, believes he has come up with a clear and decisive way to tackle the problem. The world needs to create a new country that would become home to those who for various reasons have lost their own.
Buzi calls his solution "glaringly obvious," and has already spent over $15,000 to create a website and campaign for the idea. He writes: "It may sound grandiose, but it is not only logical, it is the only practical solution to this persistent, debilitating problem.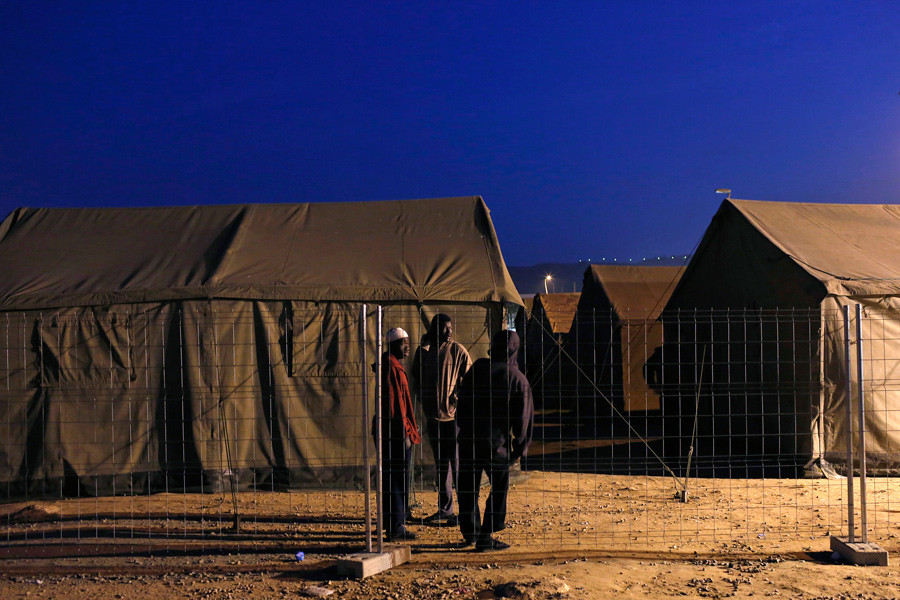 "We have a lot of stateless individuals all over the world right now. How can we, as privileged citizens of the first world, allow so many fellow human beings to live in such misery?"
Buzi points to countries such as Kenya, Lebanon and Jordan, which are overpopulated with refugees. Western nations' response is frequently lacking and refugee camps themselves are often cut off from the outside world.
READ MORE: World's refugee population hits all-time high of 60mn, half of them children – UN

"The idea is, if we could give them a state of their own, at least they'd have a place to live in safety and be allowed to live and work like everybody else."
The project, called Refugee Nation, moots several locations for a new state: on a sparsely inhabited island of Indonesia or Philippines, a newly built island or a European enclave.
"Today 195 sovereign countries are recognized around the world. And we need one more . . . a country which any refugee, from anywhere in the world, can call home… Where everyone is an equal citizen, regardless of ethnic background, religious affiliation, or any other personal status. A completely inclusive and compassionate nation, in which every refugee is automatically granted citizenship," says Buzi in his 11-page manifesto at refugeenation.org.
As for the funding, Buzi counts on the world's richest people, international organizations and activists: "If you've got Angelina Jolie, for instance, behind it, it's going to influence a lot more people and get more people to know about it."
The state would be a pluralist, capitalist democracy, with a "strong work culture" and not a "culture of benefits." English would be its official language. Buzi also promotes the concept of "melting pot," saying that people of different cultures could forget about conflicts between their "ex-home countries" and concentrate instead on the well-being of their new homeland.
The plan, which doesn't seem "unattainable or crazy" to Mr Buzi, has already faced harsh criticism from Associate Professor Harry Minas, director of Melbourne University's Centre for International Mental Health and former senior adviser to the Australian government, who said the idea is similar to treating refugees like "lepers" and is "absurd in the extreme."
"It doesn't bear thinking about. It assumes that people who come from a multitude of different cultures and countries, all of whom have experienced trauma or persecution, are going to be able to build a functioning, stable and peaceful society," he said, as cited by the News.com.au website.
However, Israeli-born Buzi argues his point by giving the example of Israel: "The Jewish people came together, and despite enormous obstacles formed a Jewish nation. I hope the world will now come together to form a nation for all refugees regardless of race, religion, or nationality."
Professor Minas says that permanent resettlement, (transfer of refugees from an asylum country to another state that has agreed to admit them) is by far the most reasonable initiative undertaken by The UN Refugee Agency, and Australia's annual refugee intake can easily be nearly doubled from 13,750 to 27,000.
The idea has been greeted with a mixed response on social media.
@leashless That's a great idea, they can show the world how things should be done, they have the insight of what doesn't work

— Tones (@ToneLives) July 25, 2015
@leashless last time UN/Europe did this, it created Israel, look at the mess now ongoing 60+ years. bad idea?

— Rick Mendes (@RikMende) July 25, 2015
Another big question mark with Buzi's plan is whether refugees would actually agree to move to the new state. If they had to be forced, that would be a serious violation of human rights.
James Hathaway, director of the refugee and asylum program at the University of Michigan Law School warned that going this way, we could end up with "large-scale prison camps." He was cited by the Washington Post.
According to UN estimates, the number of people forcibly displaced at the end of last year had reached 59.5 million – compared to 51.2 million a year earlier, and 37.5 million a decade ago. Fourteen million people were displaced in 2014 alone.
READ MORE: Denmark to run anti-refugee ads to dissuade asylum seekers
Europe has been awash with migrants arriving by sea as a result of instability in North Africa. In one of the latest reactions to the problem, Denmark plans to launch a public campaign designed to dissuade asylum seekers from heading to Copenhagen. This is to counter human traffickers who publish information about lucrative refugee benefits in EU countries.