Denmark to run anti-refugee ads to dissuade asylum seekers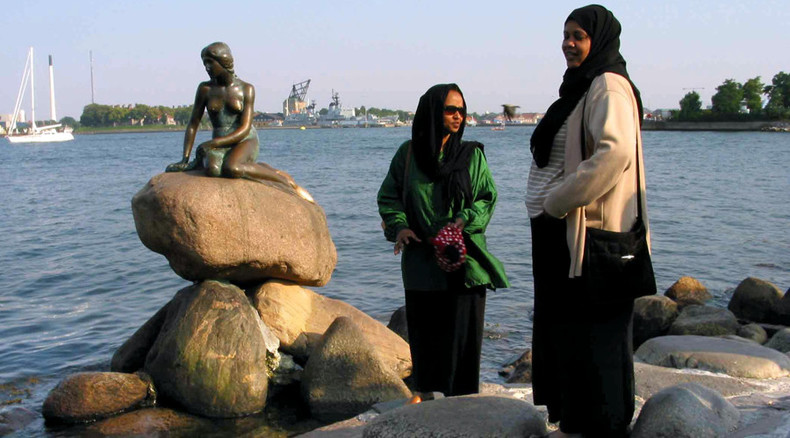 In response to human traffickers publishing information about lucrative refugee benefits in EU countries, the Danish government plans to launch a public campaign designed to dissuade asylum seekers from heading to Copenhagen.
Integration Minister Inger Støjberg said earlier this week she is going to run advertisements in foreign newspapers, which will include information deterring refugees from coming to Denmark.
The announcement was made shortly after Denmark's Jyllands-Posten daily published a document people traffickers use to help asylum seekers compare different levels of welfare benefits in Europe.
According to the Local, the document revealed monthly waiting times for family reunification and the amount of monthly benefits available to refugees in prosperous EU nations, including Denmark, Germany, the Netherlands and Sweden.
"Of course, living conditions – including finances – is something asylum seekers are looking for. Why else would human smugglers have developed and published this systematic review of countries, including Denmark, on a website where they provide services based on this kind of information," Støjberg wrote in a Facebook post that featured a screenshot of the document.
The integration minister said the document justified the government's decision to cut benefits for refugees by up to 45 percent.
"There is something strange about the fact that a refugee would travel through several countries before ending up in Denmark, Norway, Sweden or Germany," Minister Støjberg told DR TV, according to the Local.
In an attempt to counter the Danish refugee deluge, special ads will be introduced in newspapers, featuring "factual information" on the benefits, as well as details of the new restrictions the government plans to enact. "That kind of information spreads very quickly," the minister said. She added the campaign could be potentially run in countries such as Turkey and "other places that human smugglers keep an eye on."
Last week, a similar idea was voiced by the Danish People's Party, which suggested launching a video campaign dissuading asylum seekers from coming. But the proposal came under fire, leading Venstre spokesman Jakob Ellemann-Jensen to dismiss the idea as "un-Danish," the Local reported.
Denmark saw its asylum numbers almost double last year, with 14,815 people arriving in 2014 compared to 7,557 in 2013. The number of asylum seekers had increased from 6,184 in 2012 to 7,557 in 2013, according to the Danish Immigration Service.