World's refugee population hits all-time high of 60mn, half of them children – UN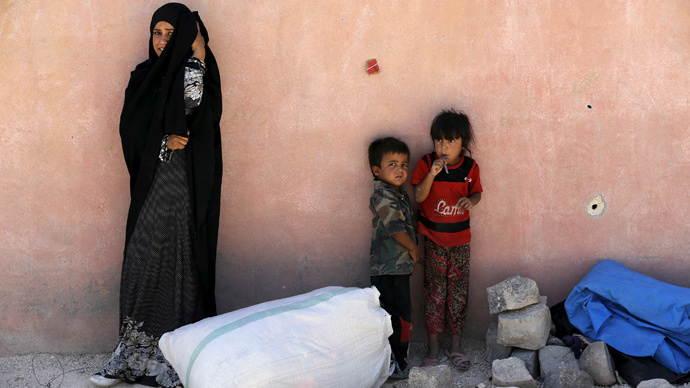 The number of displaced persons worldwide is at an all-time high of almost 60 million, half of whom are children, according to a new report from the UN refugee agency. The causes are war, conflict and persecution, largely stemming from Syria.
The annual "Global Trends Report: World at War" was released on Thursday by the Office of the United Nations High Commissioner for Refugees (UNHCR).
It stated that worldwide displacement is at the highest level ever recorded, adding that the number of people forcibly displaced at the end of last year had reached 59.5 million – compared to 51.2 million a year earlier, and 37.5 million a decade ago. Fourteen million people were displaced in 2014 alone.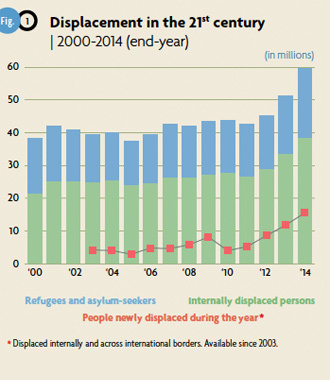 According to figures detailed in the report, over half of those refugees are children.
The year 2014 also hit a 31-year low for the number of refugees who were able to return to their home countries, at just 126,800.
"We are witnessing a paradigm change, an unchecked slide into an era in which the scale of global forced displacement as well as the response required is now clearly dwarfing anything seen before," said UN High Commissioner for Refugees António Guterres.
The figures show that one in every 122 people on the planet is now either a refugee, internally displaced or seeking asylum. If these people had a country of their own, it would be the world's 24th largest.
Every day last year, approximately 42,500 people became refugees, asylum seekers or internally displaced, the report said.
And those numbers – which represent the biggest leap ever seen in a single year – are likely to worsen, according to the agency.
Causes of displacement
Since 2011, the main reason for the surge has been the war in Syria – now the world's largest driver of displacement, surpassing Afghanistan for the first time. A total of 7.6 million Syrians are internally displaced, and 3.9 million are outside the country.
The report noted that at least 15 conflicts have erupted or reignited worldwide in the past five years: eight in Africa, three in the Middle East, one in Europe and three in Asia.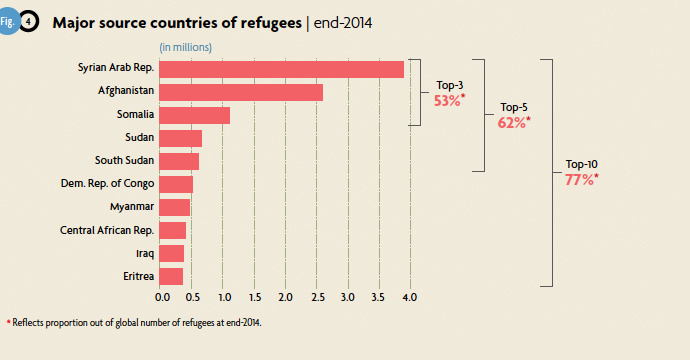 "Few of these crises have been resolved and most still generate new displacement," the report stated.
Meanwhile, continuous instability and conflict in Afghanistan, Somalia and other areas has led millions to be constantly on the move, stranded as long-term internally displaced or refugees.
The report also drew attention to the current Mediterranean refugee crisis – the result of instability in North Africa.
It added that countries housing the majority of refugees are part of the global poor. Almost nine out of every 10 refugees were in regions or countries considered less economically developed. One-quarter were in nations among the UN's list of least developed nations.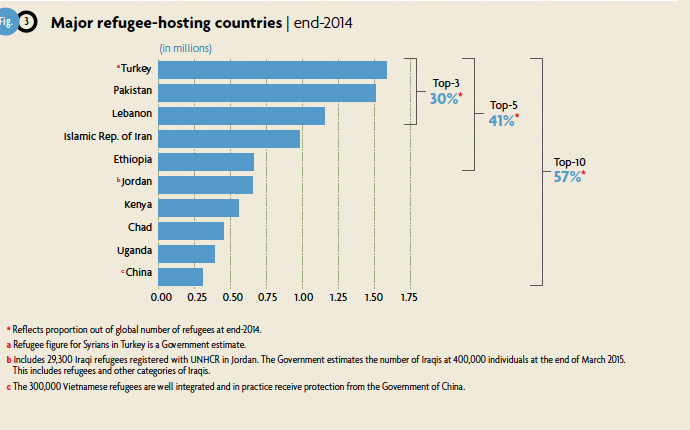 In the face of the rising displacement numbers, Guterres warned that people in need of "compassion, aid and refuge are being abandoned."
"For an age of unprecedented mass displacement, we need an unprecedented humanitarian response and a renewed global commitment to tolerance and protection for people fleeing conflict and persecution," he said.
The UNHCR report comes just three days after an Amnesty International report said the world is facing the "worst refugee crisis since World War II."
The report, called 'The Global Refugee Crisis: A Conspiracy of Neglect, accused governments of effectively letting thousands of people die by failing to provide them with basic human protection.
It paid particular attention to the situation in Syria, Mediterranean, Africa and Southeast Asia.
Amnesty is urging world leaders to call an international summit on tackling the refugee crisis, and for all countries to ratify the UN Refugee Convention. This gives displaced persons legal rights and status in the nations where they have sought refuge.
You can share this story on social media: