Massive blaze engulfs furniture factory in Sydney suburb (PHOTOS)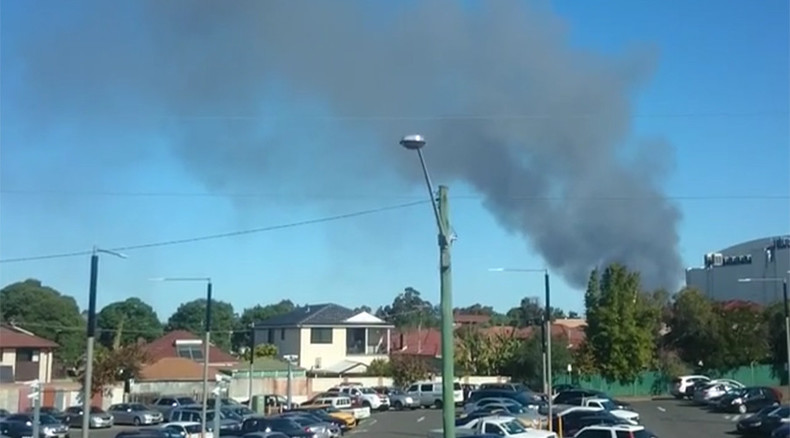 A massive blaze has erupted at a furniture factory in Yennora, a suburb to the west of Sydney. Hundreds of people were evacuated as the fire engulfed nearby cars. It is still threatening surrounding buildings.
Up to 300 people have been evacuated from the immediate area around the factory, Australia's 9NEWS reports. All of the factory workers have also reportedly managed to safely leave the building, which has been engulfed by flames.
"The whole thing is alight," a Fire and Rescue NSW spokeswoman told AAP. Footage shot from a helicopter shows at least one vehicle, parked outside the factory, on fire, with the fire official warning that nearby high voltage power lines were under threat as well.
Authorities deployed "massive amounts of crew," with some still on their way, according to the spokeswoman. At least nineteen fire trucks are already on the scene battling the flames.
DETAILS TO FOLLOW
You can share this story on social media: