'We guarantee everything will be ready' – FIFA 2018 World Cup seeding in St. Petersburg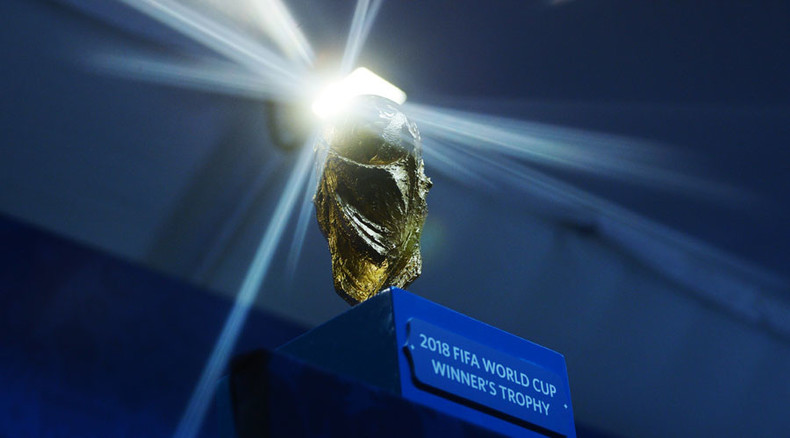 St. Petersburg will host the seeding for the FIFA 2018 World Cup qualification on Friday in the city's Konstantin Palace, in the first official event of the forthcoming tournament in Russia.
It will clear the way for teams from five football confederations. The only exception is the Asian Football Confederation, which has already started its qualification tournament.
"Altogether 851 matches [will be] played over the next 33 months to qualify 31 teams and to join Russia here in Russia," Jerome Valcke, the FIFA secretary general said.
The teams will learn who their opponents are for the qualification tournament on Saturday.
"We have been preparing this event [seeding] for a year. It's our first official event. We made all possible efforts to make it convivial for everyone who attends," Alexey Sorokin, CEO of the 2018 FIFA World Cup Russia Local Organizing Committee, told RT.
"Preparation is well on track, we are deep into the process," he said. "We can guarantee that everything will be ready. Furthermore, it is not a guarantee of the organizing committee…it's a guarantee of the federal government that we submitted to FIFA five years ago," Sorokin added.
He also commented on the corruption scandal in FIFA and speculations about the possibility of depriving Russia of the World Cup: "We don't have any fears, nor do we have any concerns. It's impossible to work in the World Cup and try to organize it if you constantly think about fears and speculations."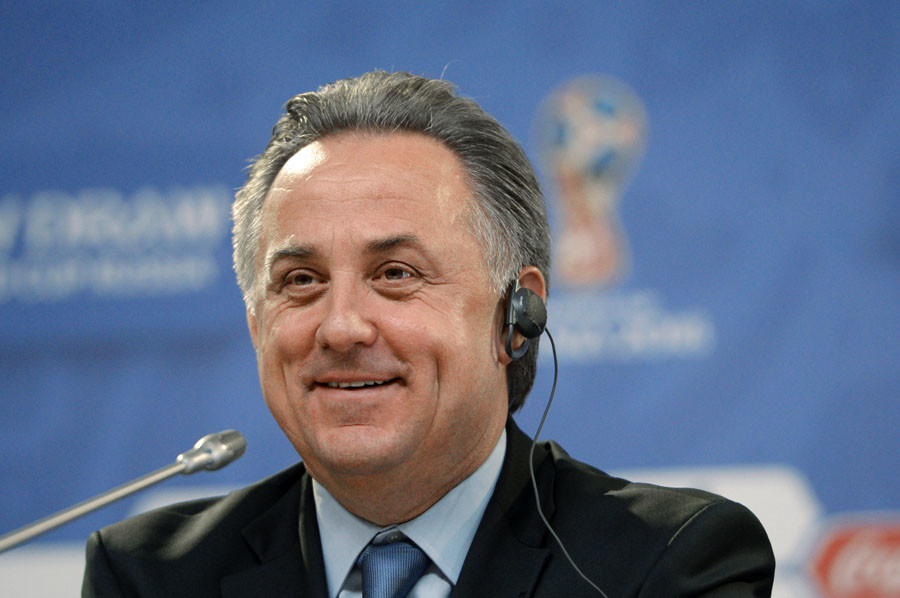 READ MORE: FIFA's corruption scandal: Behind the scenes
"We were working, are working and will be working," said Vitaly Mutko, the Russian minister for sport. "We are doing that not only for FIFA but for our country, for its development," he added.
Mutko also talked about Kazan, which hosted the 2013 Summer Universiade and will host the 2015 World Aquatics Championship. The minister believes the city has become world famous and hopes that all the 11 World Cup host cities will become well known.
Earlier FIFA published a calendar of the 2018 World Cup matches. Quarter-finals will take place in the cities of Samara, Sochi, Nizhny Novgorod and Kazan. Semi-finals will be in Moscow and St. Petersburg, with the final being played in Moscow at the Luzhniki stadium.
No team will play at the same stadium twice in a row, with the exception of the final and bronze medal matches.
Russia will also host the 2017 FIFA Confederations Cup. This is a preliminary tournament and will be held in four Russian cities: Moscow, St. Petersburg, Kazan and Sochi.
READ MORE: FIFA suspends 2026 World Cup bidding amid corruption scandal