Turkish jets strike ISIS targets in Syria 'without violating airspace'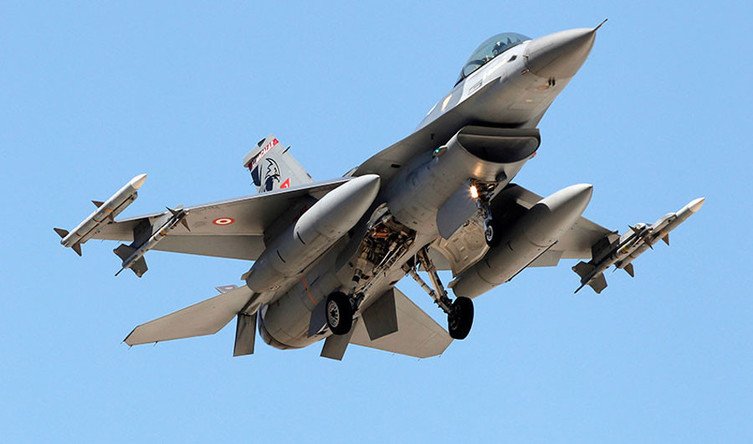 Turkey's air force has conducted airstrikes on Syrian territory, hitting three Islamic State targets, according to the prime minister's office. The cross-border strike was reportedly carried out without violating Syrian airspace.
The operation was conducted by three Turkish F-16 jets which successfully hit three targets within Syria, Reuters reported citing PM Ahmet Davutoglu's office.
The military jets were deployed from the Diyarbakir air base, according to Turkey's TRT television, and carried out the strikes against Islamic State (IS, formerly ISIS/ISIL) targets in the Syrian village of Havar, across the border from the Turkish province of Kilis. Two of the targets were the alleged ISIS headquarters, according to Hurriyet newspaper.
The strike was reportedly in retaliation for the latest cross-border firefight with IS militants on Thursday, which resulted in one Turkish soldier's death. Earlier in the week a suspected IS suicide bomber killed 32 people in the southeastern town of Suruc.
READ MORE: US to use Turkish airbases in war against ISIS - reports
The operation comes amid reports that Turkey agreed to allow US drones and bombers to launch airstrikes against IS from two airbases near the Syrian border. US officials allegedly called the decision a "game changer" in the conflict with IS. The arrangements however have not been officially confirmed by Turkey.
You can share this story on social media: