Mother Nature calling: Adorable seals make first swim in the wild in Russian northern lake (VIDEO)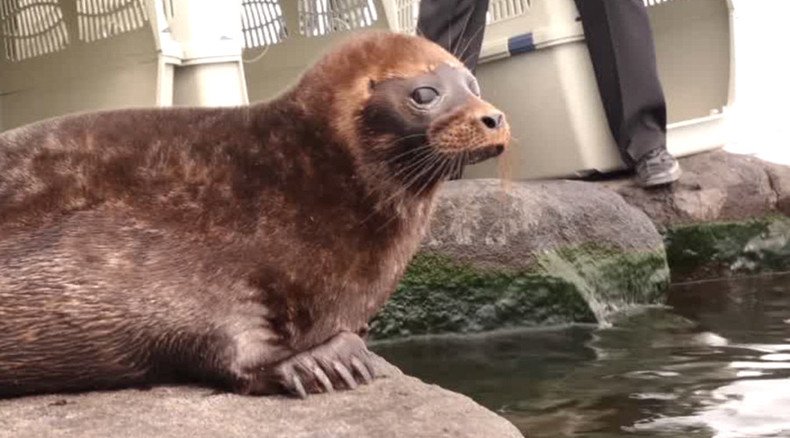 Six super cute ringed seals had their first swim in the wild in the waters of Lake Ladoga, northwestern Russia, Ruptly video shows. The animals, hesitant at first, later enjoyed the icy waters quite enthusiastically.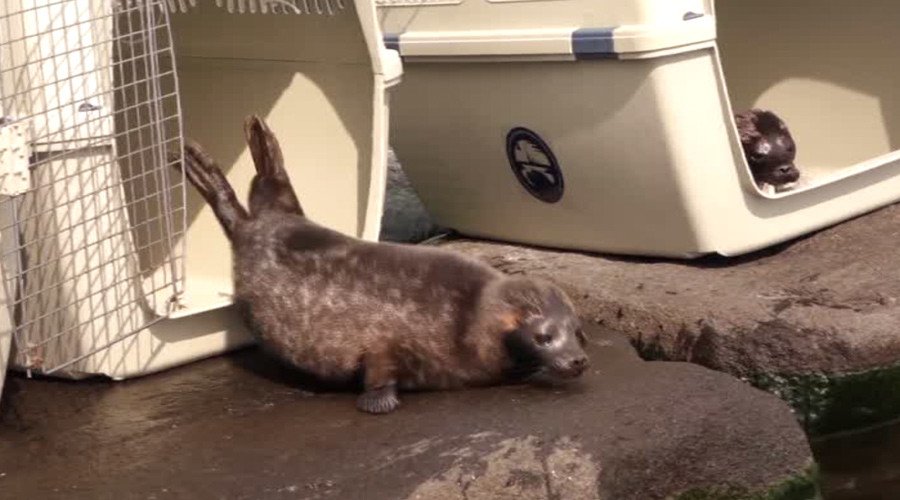 Four females and two males were released near the Valaam Archipelago, 160 km from Russian northern capital of St. Petersburg on Tuesday. Their first 'wild' swim was performed under control of the specialists.
READ MORE: Cuteness cubed: Siberian tiger gives birth to triplets in Crimea zoo (VIDEO)
Ringed seals are the smallest (about 1.5 meters in length) and most common seals in the Arctic and sub-Arctic regions. They live in the Arctic Ocean, the Bering and Okhotsk Seas as well as in Greenland, Scandinavia and northern Japan in the Pacific Ocean.
The super adorable sea mammals are major prey of polar bears, arctic foxes and killer whales. They are also a major component of the diet of indigenous peoples of the Arctic.
READ MORE: Seal climbs aboard Russian fishing boat, rides for 8 hours (PHOTOS)
Seals that live in the wild are often seen around fishing boats. Earlier in July one adventurous fur seal joined Russian fishermen for an eight-hour boat ride, refusing to swim away and insisting on an hours-long trip around the far-eastern Russian island of Sakhalin.
You can share this story on social media: