Cuteness cubed: Siberian tiger gives birth to triplets in Crimea zoo (VIDEO)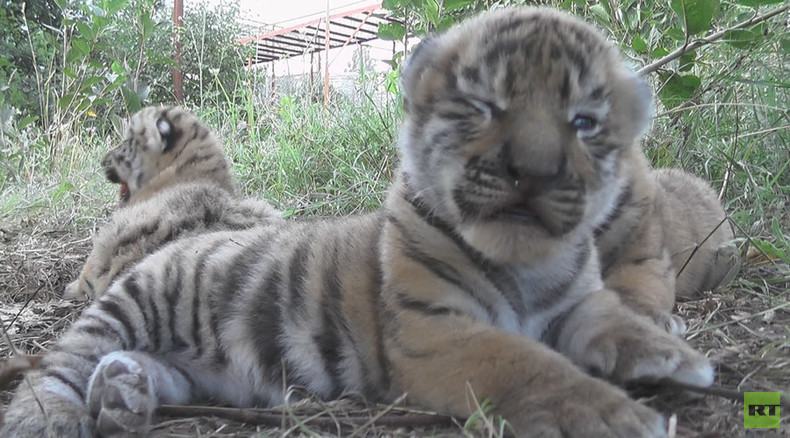 Three Siberian tigers, also known as Amur tigers, were born in the Taigan Safari Park in Russia's Crimea. Visitors of the animal park can already have a look at the cute rare cubs exploring their enclosure.
The mother gave birth to the three cubs several days ago, and starting from Monday the park's visitors can watch the tiny tigers making their first clumsy moves. The cubs' eyes are not fully open yet, but they all are in good health and their mother is taking good care of them, the zookeepers say.
Although newborn triplets are not rare for the breed, with Siberian tigers usually giving birth to up to four cubs, unfortunately it's not often that the whole litter survives. This time, all three cubs are feeling well – and the park employees are now thinking of the names for the new tiger family.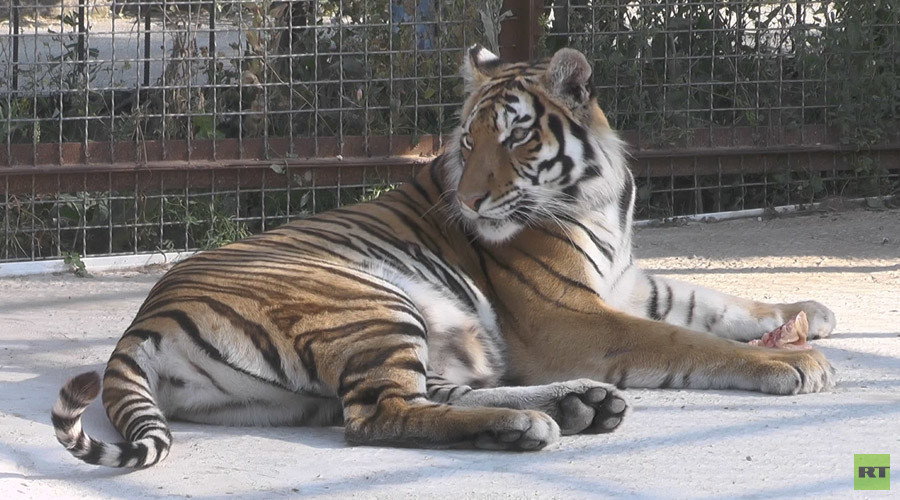 The world's largest cats, Siberian tigers are on the list of endangered species. Their population was nearly extinct in the 1940s, having dropped below 40 animals. Now there are around 500 of the animals living in the wild, with around 100 of them being cubs, according to a recent census carried out every ten years.
READ MORE: Siberian tiger population rising thanks to Putin & WWF
While habitat destruction and poaching remain among the greatest threats faced by the largest cats living in the wild, breeding of the tigers in captivity has proven to be a success. Their population keeps growing in Crimea, and the zoo is considering building a separate park for the predators on the peninsula.
READ MORE: Russian air carrier gets tiger stripes, unveils new Boeing livery (VIDEO)