Saudi Arabia arrests 431 Islamic State suspects, claims to thwart attacks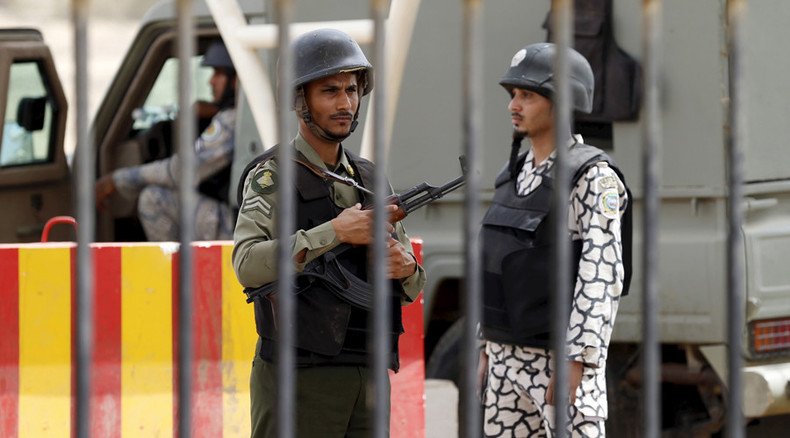 Saudi Arabia says it has arrested 431 suspected members of the Islamic State terrorist group and prevented attacks on mosques, security forces and a diplomatic mission.
The raids by authorities were initiated after a series of attacks against security forces and a minority Shia community, which supporters of Islamic state (IS, formerly ISIS) claim to have carried out.
"The number arrested to date is 431, most of them citizens, in addition to participants from other nationalities ... six successive suicide operations which targeted mosques in the Eastern province on every Friday timed with assassinations of security men were thwarted," Saudi interior ministry said in a statement posted on the official news agency SPA, Reuters reports.
"Terrorist plots to target a diplomatic mission, security and government facilities in Sharurah (a small town in the south), and the assassination of security men were thwarted," the statement said.
READ MORE: 21 dead after suicide bomber strikes Shiite mosque in S. Arabia, ISIS claims responsibility
The town of Sharurah is situated in Saudi Arabia's southern Najran province which borders Yemen and, unlike the rest of the country, is mostly populated by Shia Ismaili.
In May, two explosions rocked different Shia mosques in Saudi Arabia, killing 21 people in one case, four in another, and wounding many dozens. IS claimed responsibility for both attacks.
In late June, Islamic State claimed responsibility for an explosion at a Shia mosque in Kuwait's capital, which took place during Friday prayers. At least 27 people were pronounced dead and 227 wounded in the attack, according to the Health Ministry.
READ MORE: 27 dead, 227 injured in Shiite mosque blast in Kuwait, ISIS claims responsibility (VIDEO)
In late May of this year, the Saudi division of the Islamic State jihadist group issued an audio recording calling on jihadist supporters to clear the Arabian Peninsula of Shia Muslims.
In the 13-minute recording, a representative of Islamic State's division in Najd Province, a region in the central Arabian Peninsula, urged supporters to "purify the land" by declaring war on "enemies of Islam, especially Shiites," calling them "disbelievers and apostates."
READ MORE: ISIS declares war on Shias on Arabian Peninsula – monitoring group
You can share this story on social media: